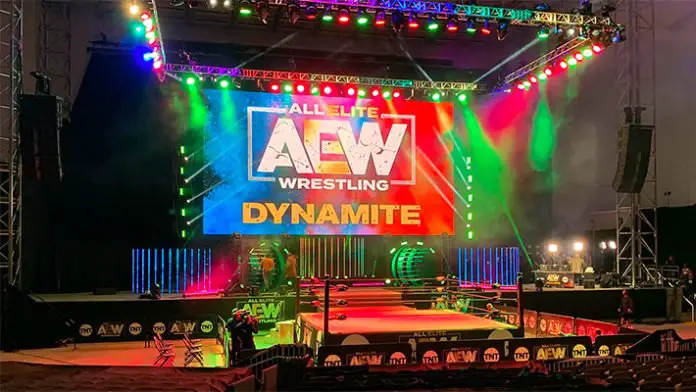 In a recent press release, TNT, the network home of AEW Dynamite revealed the stations' plans to preempt episodes of Dynamite starting in mid-August. The reason for the change is to fit in the NBA playoff schedule. The NBA season was pushed back due to the COVID lockdown.
The breakdown of dates is as follows. The August 19th episode of AEW Dynamite will air on Saturday, August 22nd, at 6 PM. We expect the show to take a huge hit in the ratings that night. 
The August 26th and September 16th episodes will air at 8 PM on Thursday. It will be really interesting to see how the ratings come out as there is no NXT to complete with that night.
TNT Programming Alert
Week of August 17
Due to the NBA's schedule, AEW: Dynamite will make the following shifts on TNT:
The Wednesday, August 19 episode will air on Saturday, August 22 at 6:00pm ET / 3:00pm PT
The Wednesday, August 26 episode will air Thursday, August 27 at 8:00pm ET/PT
The Wednesday, September 16 episode will air Thursday, September 17 at 8:00pm ET/PT
AEW: DYNAMITE
Saturday, August 22, at 6:00pm ET/3:00pm PT
Giving fans a new wrestling experience for the first time in 20 years, AEW: Dynamite offers fun, gripping, and authentic athletic matches every week, along with real sports analytics. Founded by President and CEO Tony Khan, AEW is headlined by Cody & Brandi Rhodes, AEW Men's World Champion Jon Moxley, Chris Jericho, The Young Bucks (Matt & Nick Jackson), Kenny Omega and Hangman Adam Page.
Be sure to join our
WWE / AEW Discord server
and connect with other pro wrestling fans.
---