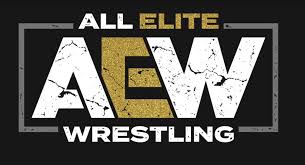 All Elite Wrestling has become a global wrestling phenomenon despite only being in the business for over a year. AEW had plans of running shows all over the United States as well as countries such as Canada. However ever since the Pandemic hit the world and its population, the world of sports, as well as every other aspect of our lifestyle, has drastically been altered and put on hold until this comes to an end.
AEW President and CEO Tony Khan was recently interviewed by Jay and Dan of TSN, where he talked about initially having plans of bringing AEW to Canada this year for Dynamite. Those plans were derailed due to the Pandemic as they weren't able to travel outside of the United States.
Khan also noted that their plan was to come to Toronto this past Summer and he can't wait to come to Canada as he's really excited to eventually bring their Dynamite show.
This is what Tony Khan said:
"We've had plans to come to Canada. We were actually supposed to be coming to Toronto this past Summer and the pandemic derailed those plans. We weren't able to travel outside of America. We've been based in Florida for many months now and I'm really excited to eventually bring our live show to Canada. We had a plan to come to Toronto this past Summer and I can't wait to come."

AEW & NXT TV RATINGS: Dynamite Finishes 31st, NXT 70th, January 13th, 2021