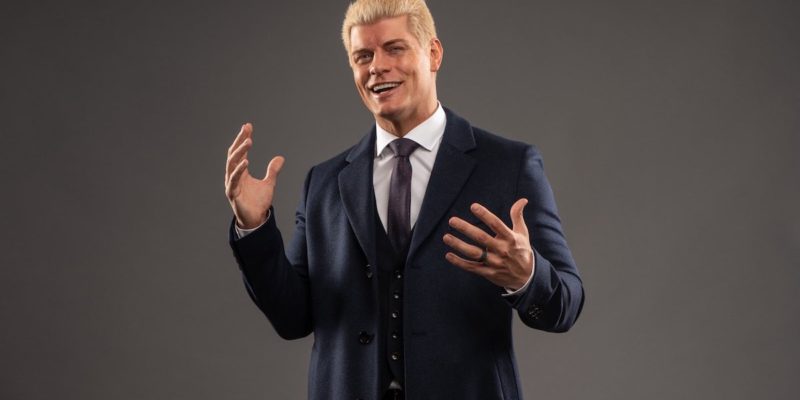 All Elite Wrestling wants to be different and wants to stand out from other pro wrestling companies in the U.S. and even the world. Whenever a talent from the company has a match, whatever the results may be, whether it is a win or a loss, that result is recorded and it could be put into play or factored it in that wrestler's matches or title opportunities in the future.
This could have been the case when it was announced that Cody will be challenging Chris Jericho for his AEW World Title at Full Gear. Since it could have been based on Cody's win-loss record, what happens then if Cody loses a match or two before we even get to Full Gear.
Cody recently spoke to Matt Fowler of IGN and he addressed that very situation.
This is what Cody said: "
This is one of the positive uses of 'card subject to change.' I'm coming off a win over Dustin, one of the best of all time, and coming off a win over Shawn Spears, who's an absolute stud. Those were two huge wins. So me going for the title makes all the sense in the world. But it may not end up being me versus Chris Jericho. Because Chris Jericho still has a title defense before that in Philadelphia. And it may not be me if I take a loss to Sammy Guevara on the premiere episode. I think Chris Jericho is probably going to get through his first title defense, but if he doesn't we're going to stick to our word about win/loss records being a deciding factor. It's really about the data and who has the best record."
This is definitely a unique perspective and take on how AEW determines matches, but will this still be the case when AEW debuts on TNT or when the company has been in the industry for over a year or two years. We will just have to wait, tune in and find out.
Be sure to join our
WWE / AEW Discord server
and connect with other pro wrestling fans.
---