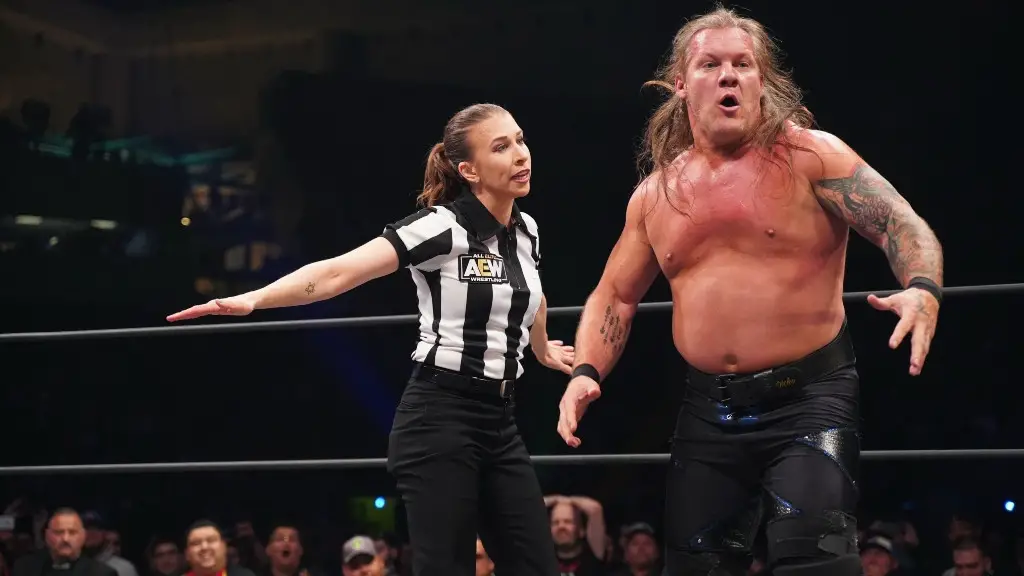 In the latest AEW Unrestricted podcast, AEW referee Aubrey Edwards reveals a "vocal minority" of fans complain about her all the time. Edwards explains that AEW's social media team receives complaints every week that she's too distracting.
They complain that her lipstick is distracting or she is too much attention away from the wrestlers.
She explains those complaints are not getting to her.
"My favorite comment online once was that someone couldn't watch the match because my lipstick was too distracting. Yeah, I'm like, 'You're not paying attention to wrestling. Like what the hell are you doing buddy?' I think the social media team gets at least one email a week about me and how I'm a distraction, and people can't watch All Elite Wrestling because I'm on the TV."
"There's always going to be people who vocalize what they don't like. There's always that really vocal minority. The ones that are behind the keyboards that are like, 'Oh, I don't like this.' It's fine. You're allowed to like or not like certain things. Everyone's different. There's enough wrestling out there for you, whatever. But the thing that's really interesting is just how many — it's a very common occurrence where people just say I take too much attention away from the wrestlers, I'm too distracting."
Edwards is not only a referee for AEW shows. She also works in the All Elite Wrestling front offices as well. She has a background in IT so she picks up any job that someone's not already doing. She is an asset to the AEW team on-screen and off.
She is also incredibly dedicated as she elected to stay in the Jacksonville area during AEW tapings instead of going back to her home base in Seattle.
Be sure to join our
WWE / AEW Discord server
and connect with other pro wrestling fans.
---