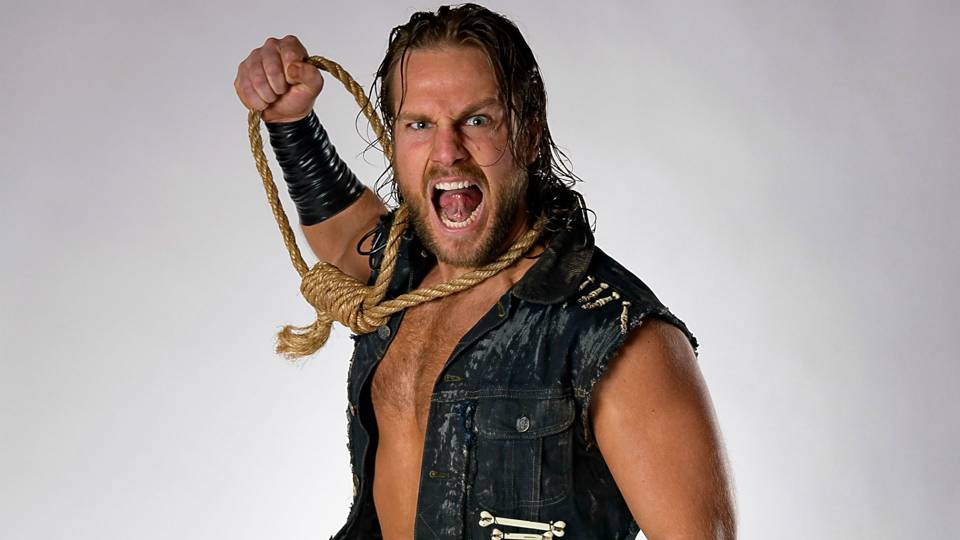 "Hangman" Adam Page was recently a guest on an episode of AEW Unrestricted, where he was interviewed by Referee Aubrey Edwards and AEW Announcer Tony Schiavone on why he chose to sign with All Elite Wrestling over New Japan Pro Wrestling.
Page said that he was approached by NJPW and NJPW was really interested in signing him but Matt Jackson told him not to sign anything yet and he would call him. Page also said that Matt told him Tony Khan approached them and he is interested in bringing the rest of them on.
This is what "Hangman" Adam Page said:
"I was in Japan at the time for G1, and I remember we were in Tokyo, because I was staying at Tokyo Dome Hotel. I was texting Matt and Nick because I think we were like halfway through the G1, and I'd probably got approached by different people from New Japan. You know kind of asking me like, 'Hey, are you going to stay with Ring of Honor? Because we're kind of interested.' I think they were kind of interested in me becoming a full-time New Japan guy. So, it's just kind of mentioning to them that like, 'Hey, New Japan is talking to me a lot. I think they might be interested in signing me kind of exclusive here,' and Matt just texted back. He said, 'Don't sign anything. Let me call you.' He either called me or texted me. I can't remember and told me Tony had approached these guys and is interested in bringing the rest on TNT and start AEW.
Hangman Page then talked about being in creative control of his own character and it being better if a wrestler is just thrown out there to do the same thing and be on his own, rather than being taught what to do and how to do it.
This is what "Hangman" Adam Page said:
"Yeah, something's working and genuinely, I've always felt this way. If you tell a wrestler what to do, you'll get results. But if you leave a wrestler to his devices, they're going to sink or they're going to swim right, and a lot of times, I think you can swim a lot better when somebody just throws you out there, than if they try to teach you how to do it."
"You can't be me and not feel the way that this character truly feels, and that's how I truly feel as a person. So, I know that I had this story inside of me and I want to get it out, and this is how you get it out. This is how you work through it. So, fighting every Wednesday to make sure that the things that I did, the things anyone around me did, made sense with this story, as what I think makes it good, and the insight that others around can bring into it, as well."
Hangman then talked about the creative process of Being The Elite being similar to that of AEW, only with more people involved in AEW's process, which makes it more challenging and difficult.
This is what "Hangman" Adam Page said:
"It's genuinely pretty much the same. Somebody will throw out an idea. Somebody else will throw out an idea. I'll throw out an idea. It's a collaboration. What you end up seeing is not just one person's idea, it's a lot of people's ideas that somehow get meshed and molded together. Some people, their thoughts might be represented more than others, in instances, but generally it's the same. The creative process, at least in my experience, for BTE and AEW is largely the same. The only difference being that with AEW, it's not just a few people. It's a whole lot more people, which I think makes it more challenging. It makes it more difficult, that's just the nature of the game."
Be sure to join our
WWE / AEW Discord server
and connect with other pro wrestling fans.
---