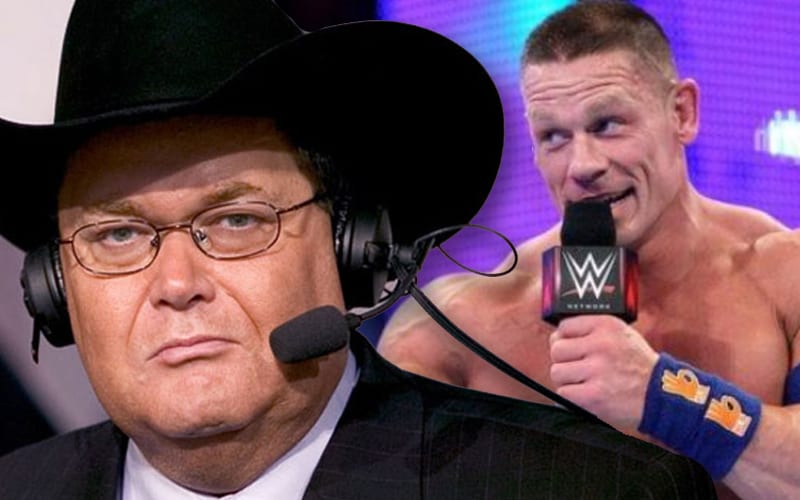 John Cena whether you like it or not transcends the world of professional wrestling. This can arguably only be said about one other man, The Rock. Jim Ross was at the WWE when both of these talents were brought in and he believes that AEW has people with this potential.

Jim Ross in a recent interview with Wrestling Observer Radio talked about the great potential he has seen in the AEW locker room and his claims suggest that the sky is the limit for some of the talent.
He had a huge influence in bringing names like The Rock, Brock Lesnar, and Steve Austin to the company so he certainly knows what separates the great from the really special.

He states in the interview that this level of fame and success is certainly achievable but it will take some time.
"You know the way I tried to get talent during the Attitude Era, we succeeded. We made a lot of stars in that company at that time. We made millions of dollars and Hall of Fame level and all that good stuff."
"It's a process nonetheless. It can happen at any time. Lightning can strike with a Steve Austin or a Dwayne Johnson type guy. That's a once-in-a-lifetime thing, or at least I thought until I signed John Cena and Brock Lesnar. So, it happened, but it's rare."
"We've got some kids who have a legitimate chance to be really, really, big-time players. It's just going to take a little bit of time, that's all. It's just going to take a little of time as they learn and evolve, understand what they're here to do. It's just a matter of time."
Generally speaking, it is very hard to know who will blow up even when possessed all the wrestling knowledge in the world. Some things in this business just click and not everyone's success can be predicted.
Personally, I would love to see AEW have a breakout star of their own who can promote the world of wrestling to a wider audience. For now, though let's take comfort in the fact that Jim Ross believes he has seen huge potential in the company and as a keen observer I hope this potential will be realized.
Be sure to join our
WWE / AEW Discord server
and connect with other pro wrestling fans.
---