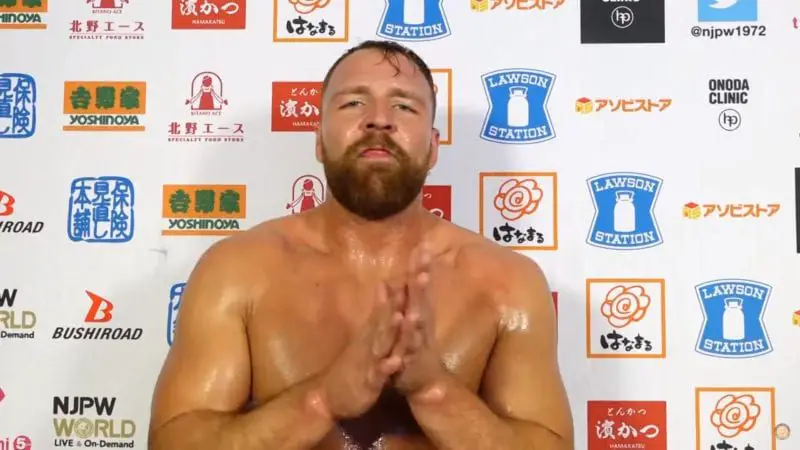 Jon Moxley fans have been wonder how will his work with New Japan Pro Wrestling affect his deal with AEW. Once the TNT show begins in October, how will he be done with NJPW? We now have a clearer picture.
Moxley recently spoke to Nikkan Sport where he was asked about working for NJPW past the G1 Climax 29 tournament. He said AEW contact is allowing him to continue working for New Japan.
"Fortunately, there is no problem in fighting in New Japan while belonging to an American organization (AEW). In the future, I can always show up in Japan and play games."
Moxley is the current IWGP United States Champion. His first match after leaving WWE was with New Japan Pro Wrestling where he won the Championship.
Mox fans will have to wait and see if AEW's weekly schedule will get in the way of his NJPW commitments. We assume that is AEW deal takes precedents over his agreement with New Japan Pro Wrestling. We will have a better idea once October comes.
He also wants to compete in NJPW's biggest show of the year, WrestleKingdom at the Tokyo Dome. The event will take place on January 4 and January 5, 2020.
"Naturally, I want to do it at Tokyo Dome. If you win the G1, you can fight at the main of Tokyo Dome. Just do it. I want to do it with Suzuki Minoru. Also, I would like to play against any wrestler who tries a new and unique style. There are many such wrestlers in Japan."

Pro Wrestling News Hub Trailer