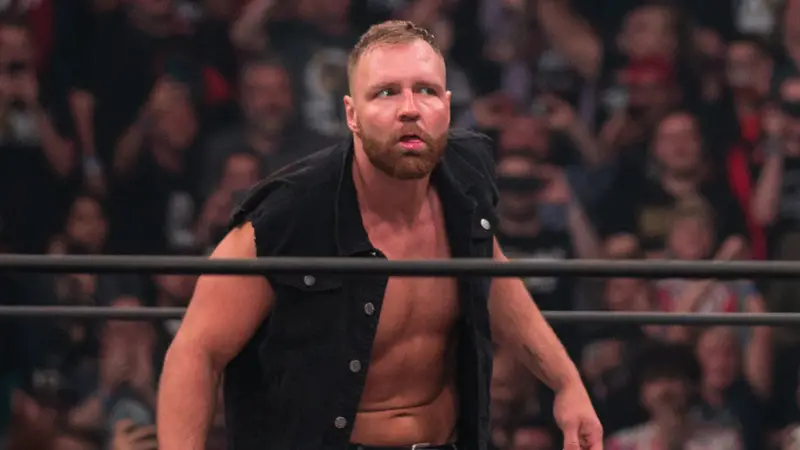 AEW World Champion Jon Moxley was recently interviewed by The New York Post on a number of topics including the recent huge releases made by the WWE, Matt Hardy and Brodie Lee going to AEW from the WWE, Howard Finkel's passing and more.
Below are the highlights from the interview:
On the recent huge releases made by the WWE:
"That was a heartbreaking kind of thing to see. We just got up and she (Renee) was getting all that news before it broke from like kind of a source, one of her friends in WWE was being like, 'Oh my God they are letting all these people go."
"You just start seeing all these names pop up while we were taking a little walk on this kind of nature trail we have around our house. It was just one name after another. I was just like, 'Really, really, oh!, oh!, God.' It's just like during all this, you get that phone call."
"I would say, look at all the possibilities more so than what you've missed out on because a lot of times in my career these things I thought were bad things or challenges over the years led me to ultimately where I can't imagine my career turning out any differently and not standing where I'm standing."
On any of the potential released WWE Superstars turning up in AEW:
"I hesitate to single anybody out because I don't want to leave anybody out. So many of those people are my friends that I would love to see again and work with again. Really the universe has a way of if you really want something and you really have a passion for something, the universe has a way of washing you up on the shore where you need to be."
On the passing of longtime legendary WWE ring announcer Howard Finkel:
"He's just one of the sweetest and nicest guys ever. He was always so nice and gracious to me and my wife and always so complimentary, especially when we were new coming up in the company, to come up to us and say you guys are doing a great job."
"I got to get announced by him once and it was at some sort of baseball card or hobby shop, some signing. There were probably a thousand people there I was signing autographs for at this sports memorabilia (place). It was somewhere on the East Coast."
"They brought in The Fink and he actually got to like announce me to come out to the table to do the signing and I told him afterward, I think I told him before, like 'Oh man, I get to get announced by The Fink.' Like I never got that opportunity before. It was kind of a dream come true. … He told me that really meant a lot to me that it meant something to you that I got to announce you. But I'm like dude, you're like the voice of all our childhood. Of course that means a lot to me to hear my name coming out of The Fink's mouth."
"He was legitimately touched, you could tell. I was like, that's so cool that he's so humble. Because like, to me, The Fink is the s–t. He could be like, 'I'm The Fink and he could walk around like I'm The Fink and I know it. I'm a bad motherf–ker.' But he was legitimately touched."
On his thoughts on Matt Hardy and "The Exalted One" Mr. Brodie Lee transitioning from the WWE to AEW:
"They have yet to perform in front of an actual AEW audience. For Matt Hardy, he's probably well-suited. It almost fits him in a way, him debuting with Vanguard and holograms and so forth because that's such a popular thing. He was doing all those quote-on-quote empty arena matches at the Hardy compound that was so popular back then."
"Everybody knows he's (Lee) a badass in the ring, was in Dragon Gate in Japan and all over the world, and for whatever reason wasn't getting booked or used on television toward the end (in WWE). Now it's an opportunity for him. He kind of stepped into this kind of role that was created where I don't know, but I don't think that he was the guy in mind when that role (The Exalted One) was officially created. So I think what he'll do is take it and mold it into something that he can use that works for him or he might go in a totally different direction."
You can check out Jon Moxley's full interview at this link.
Be sure to join our
WWE / AEW Discord server
and connect with other pro wrestling fans.
---