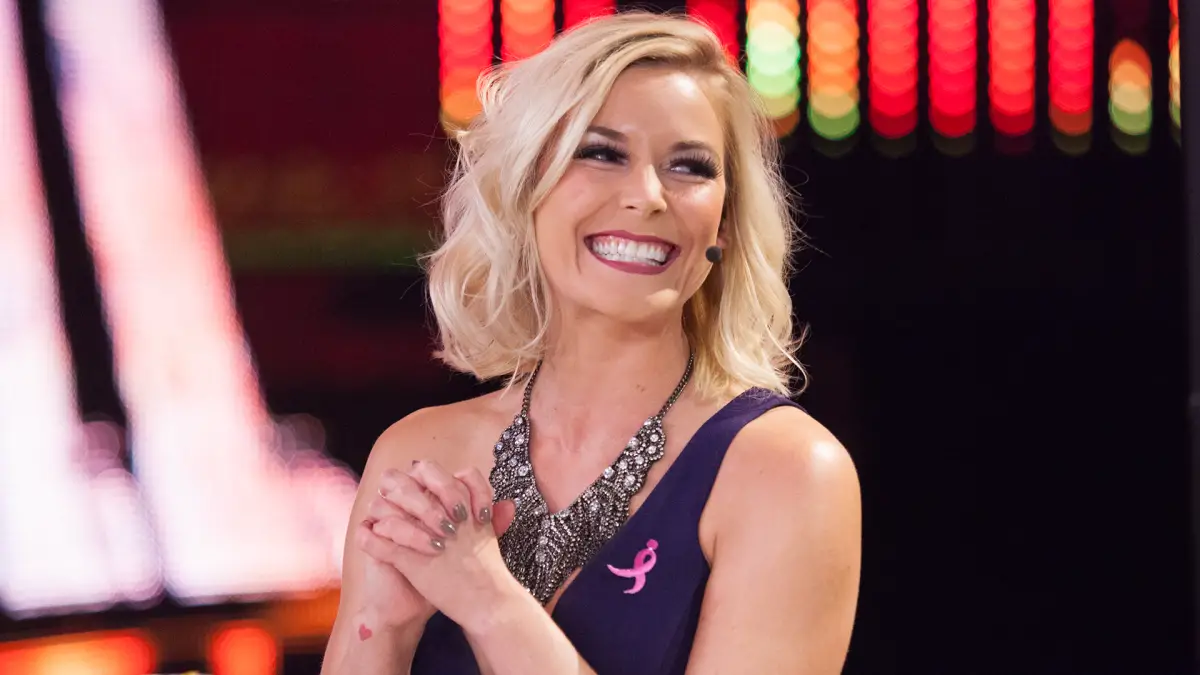 WWE Commentator Renee Young appeared on Corey Graves' After The Bell podcast and spoke about the relentless questions and rumors popping up from fans about her association as the wife of AEW star Jon Moxley and what that means for her future.
Here's a comment from Young on the situation:
"It's so annoying. It's so stupid that I feel like I can't even tweet about something or that I can't talk about a match that he had or whatever because all this backfire, 'AEW Confirmed! Renee Young Going to AEW!' It's like, guys, give me a break. It's just non-stop. But having so much wrestling on TV, it's like I don't know. People need to take a chill pill."
However, Young commentated that she feels fans seem nicer since to her since her husband left the WWE to go to AEW.
"I feel like they're almost nicer to me because of that. I think so many of Jon's fans are so happy to see him happy that there doesn't really seem to be much backlash other than if somebody wants to throw ratings at you one week. I don't know, I kind of stay away from that to be honest. You get so caught up in dumb s– on social media. Sometimes you feel like you want to poke the bear or get in the last word. I truly don't want to tweet something and feel like I'm rocking the boat, and all of a sudden, someone from WWE is going to call me up and they're gonna be annoyed at something I said. So I kind of just take myself out of the equation for the most part."