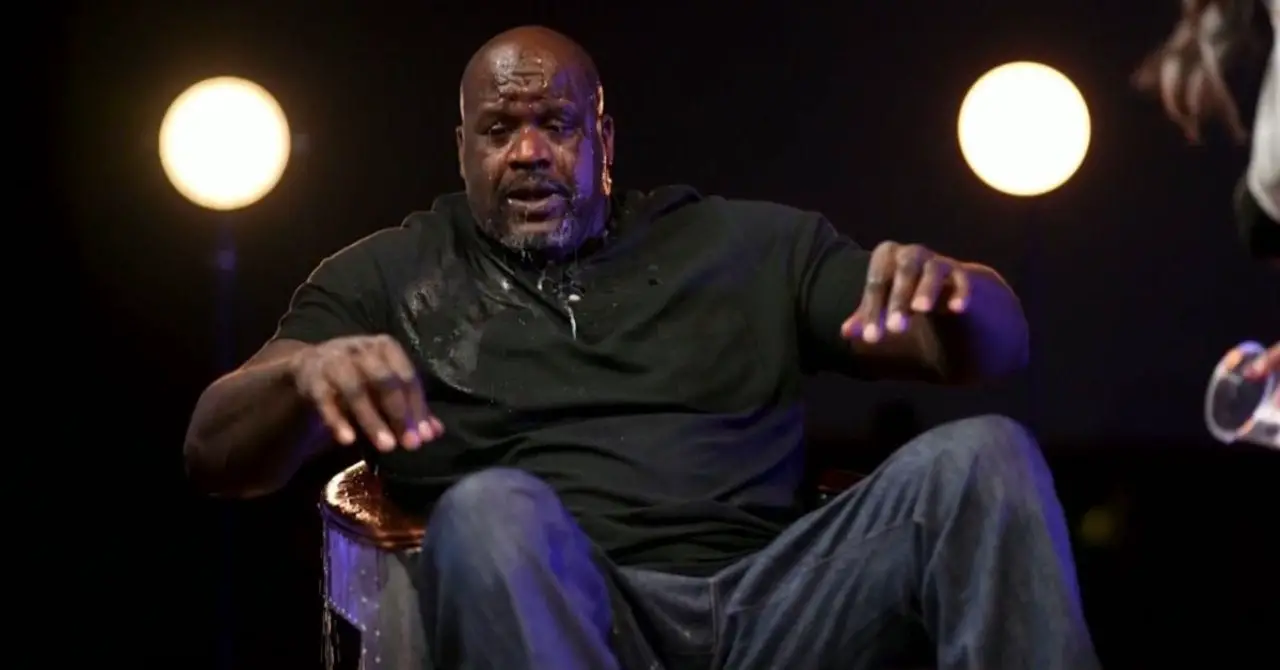 All Elite Wrestling's Dynamite show has been drawing close to 1M viewers over the past two weeks. The December 2nd episode of AEW Dynamite drew 913,000 viewers, while this past Wednesday night's episode drew 995,000 viewers.
Dave Meltzer of the Wrestling Observer Newsletter made mention on Twitter that the Shaq segment where he and Brandi Rhodes were interviewed by AEW announcer Tony Schiavone was the strongest segment AEW's Dynamite had this past Wednesday night as it drew over 1.2M viewers. Meltzer also said that All Elite Wrestling's high point on Wednesday was the 1,220,000 viewers during the Shaq segment.
The segment featured NBA legend Shaquille O'Neal talking about Jade Cargill and how he's a big fan of hers, but not appreciating what Jade did to Brandi Rhodes' arm. The segment also featured Shaq saying that he has got a lot of love for the Rhodes family, but he will be happy to see Jade vs. Brandi.
The segment also saw Brandi shake Shaq's hands and be glad that they can work things out. Brandi was then about to leave, but Shaq threw a shot at her on her arm and said that maybe she can get some pointers from Jade. Brandi didn't appreciate the disrespect and said that she's "sick of this s—." Brandi then tossed a drink on Shaq and called him an "overgrown assh—," and walked out.
The segment featuring pro wrestling legend Sting was reportedly the most watched quarter of the night with a total of 1,069,000 viewers and a total of 645,000 viewers in the 18-49 demo, while the segment featuring NBA legend Shaq had a quarter that drew a total of 1,063,000 viewers and a total of 618,000 viewers in the 18-49 demo. Even though the segment featuring pro wrestling legend Sting drew a little more than a million viewers, an additional 200,000 viewers reportedly tuned in for the Shaq segment.
You can check out Dave Meltzer's tweet below:
AEW's high point on Wednesday was 1,220,000 viewers during the Shaq segment.

— Dave Meltzer (@davemeltzerWON) December 12, 2020