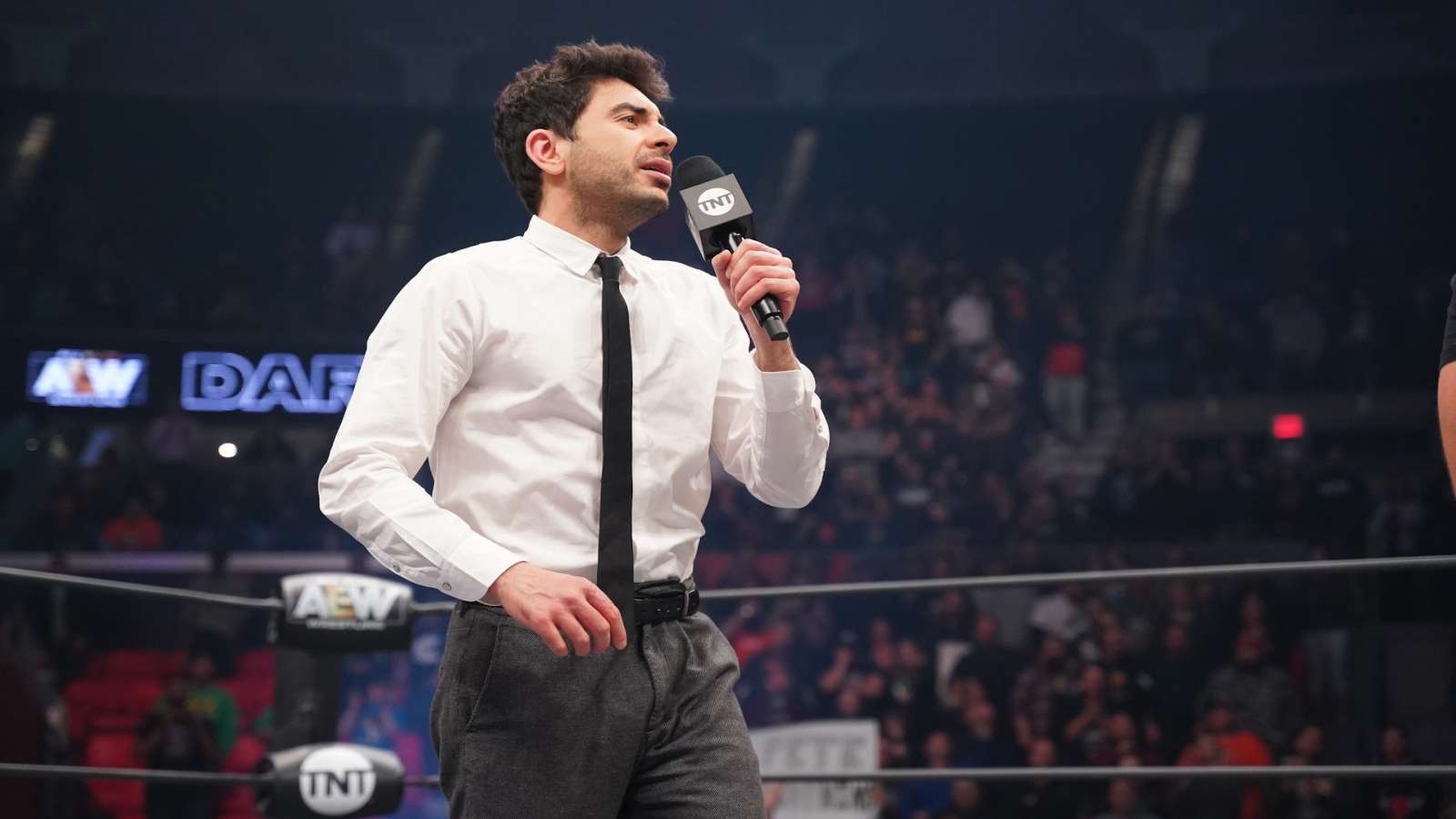 WWE Hall of Famer Bret "Hitman" Hart made a surprise appearance for AEW at their inaugural PPV Double or Nothing in 2019, when he unveiled the AEW World Championship. Bret Hart recently signed a new deal with the WWE, seemingly putting a stop to the rumors that he could return to AEW, but the WWE Hall of Famer revealed that his new contract with the promotion is just a merchandising contract and there is no issues or problems preventing him from making an appearance for AEW or any other wrestling company if he chooses to.
AEW President and CEO Tony Khan recently spoke with TSN on how they have a lot of respect for the WWE Hall of Famer Bret Hart and how Bret said he is happy to be at home right now, so even though he sees no problem in having Bret Hart return to AEW, he doesn't see that happening anytime soon.
This is what Tony Khan said:
"Not right now. I think Bret himself said that." "First of all, we have great respect for Bret Hart as a company and as individuals. A lot of the wrestlers here and myself respect Bret Hart as a great person and a great wrestler. He would always be somebody we would treasure whenever he's around. He was involved in the first Double or Nothing [in 2019]. He said he's happy at home right now. It's a great thing he's got going and we've just got so much respect for Bret Hart."
Tony Khan also talked about how it has been an absolute honor to pay respect to Bret Hart in AEW with the matches they have been having, most especially those involving FTR and CM Punk and how because of that, huge opportunities lie ahead for those people.
This is what Tony Khan said:
"It's an honor to pay respect to Bret Hart and, of course, and it's something that Dax and Cash and CM Punk, in particular, have bonded over and had great matches with each other and with other people along the way – Dustin Rhodes had a great match with CM Punk, also, that I think reminded some people of the matches he had himself with Bret in the past." "Now there are opportunities ahead for big matches with all of those people."