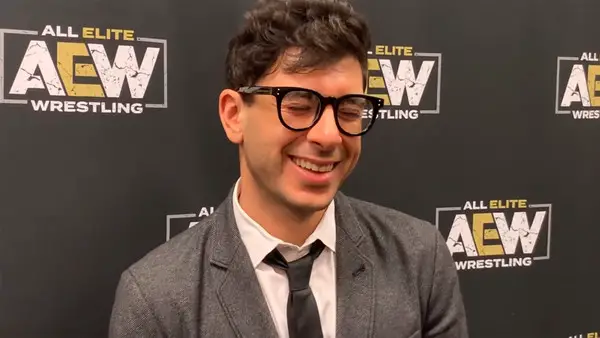 This past Monday night's episode of RAW saw the WWE do a little bit of change to their WWE TV programming when they switched up the camera angle they usually use. They used an angle that is reportedly similar to what AEW used during last week's episode of Dynamite as well as an angle ROH has used for several years now.
A number of fans took to Twitter and even praised the WWE for doing something different as well as using a different camera angle, but there are those who accused WWE of copying AEW when the camera angle was used on RAW. AEW President and CEO Tony Khan took to Twitter and even agreed that the WWE copied the idea from him.
Tony Khan's tweet was a reply to Bryan Alvarez's message that the WWE moved the hard cam. The reply was a GIF of the Norman Osborn character in the 2002 Spider-Man movie, which had the line, "You know, I'm something of a scientist myself." Former WWE and current AEW Ring Announcer Justin Roberts then responded to Tony Khan's GIF with a GIF of his own, from the "you're not worthy!" scene in the Wayne's World movie.
You can check out the related tweets below:
THEY MOVED THE HARD CAM!

— Bryan Alvarez (@bryanalvarez) March 24, 2020
https://t.co/vOCRUd7Dyb pic.twitter.com/R8dBzfen4X

— Tony Khan (@TonyKhan) March 24, 2020
March 24, 2020