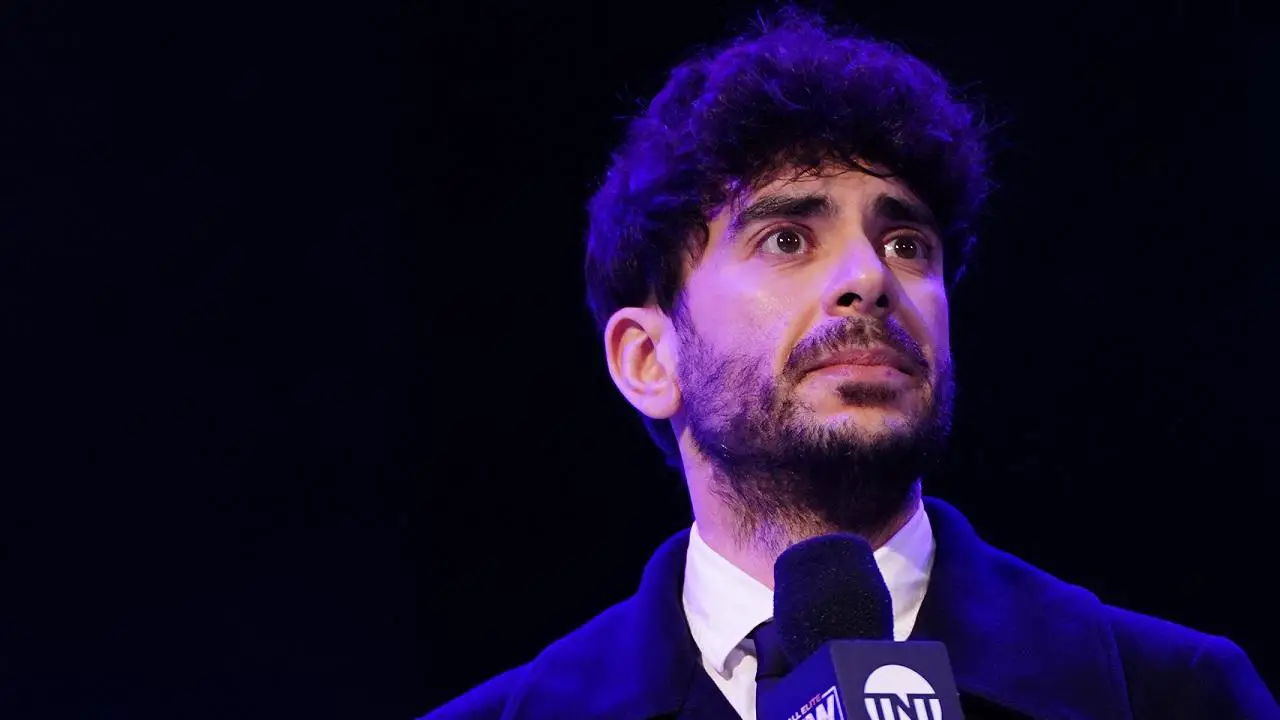 Pro wrestling veteran and former AEW Star "The American Nightmare" Cody Rhodes, who is one of the key persons responsible for the formation of All Elite Wrestling and who's one of the first few to sign a contract with the company when it was established on January 1, 2019, worked in the company as a free agent for a number of weeks once his contract expired at the end of 2021 and before he decided to not re-sign with the promotion and part ways.
The American Nightmare was then rumored to be making his way to the WWE for several weeks prior to it actually happening at WWE's WrestleMania 38 Night One Event on Saturday, April 2, when he took on top WWE Star Seth Rollins in Singles action and walked out of the match with a big victory. AEW President and CEO Tony Khan recently spoke with ESPN's Marc Raimondi on how Cody never told him he was going to be at WrestleMania, but it was obvious that it what was going to happen.
This is what Tony Khan said:
"He wasn't going to be here and based on the conversations we were having — he never outright told me — but it was obvious that was what was happening."
Tony Khan also talked about how his feelings towards Cody Rhodes hasn't changed even though he is now in the WWE as well as how he appreciates everything Cody did in AEW.
This is what Tony Khan said:
"Not anything I want to comment on." "Like I've said, I appreciate the things Cody and his wife, Brandi Rhodes, did in AEW and I saw Cody show up in WWE. Like I said before, he showed up there – it's all still true: I still like him and wish him the best. I'm appreciative of the stuff he did in AEW. We spent hundreds and hundreds of hours together and know each other very well. I think we parted on very good terms."
Tony Khan also talked about how it is not anything unusual to see former WWE Stars show up in AEW and that it was bound to happen sooner or later that former AEW Stars show up in WWE as well and it did.
This is what Tony Khan said:
"It's not anything unusual to see stars coming from other promotions, including WWE into AEW." "I think it is now a little different to see a star from AEW go onto WWE television. I think as the years go by — we're a young promotion — it was bound to happen sooner or later. And now it has."
Tony Khan then talked about how he expects there to be a bidding war of top All Elite Wrestling Stars down the road, especially once there contracts are up and how he thinks it's great for the wrestlers.
This is what Tony Khan said:
"We have a lot of great wrestlers here." "I expect there probably will be, down the road, interest in some of them because we're putting on such strong shows. I think there's bound to be free-agent movement on both sides of the competition. I think it's great for the wrestlers."