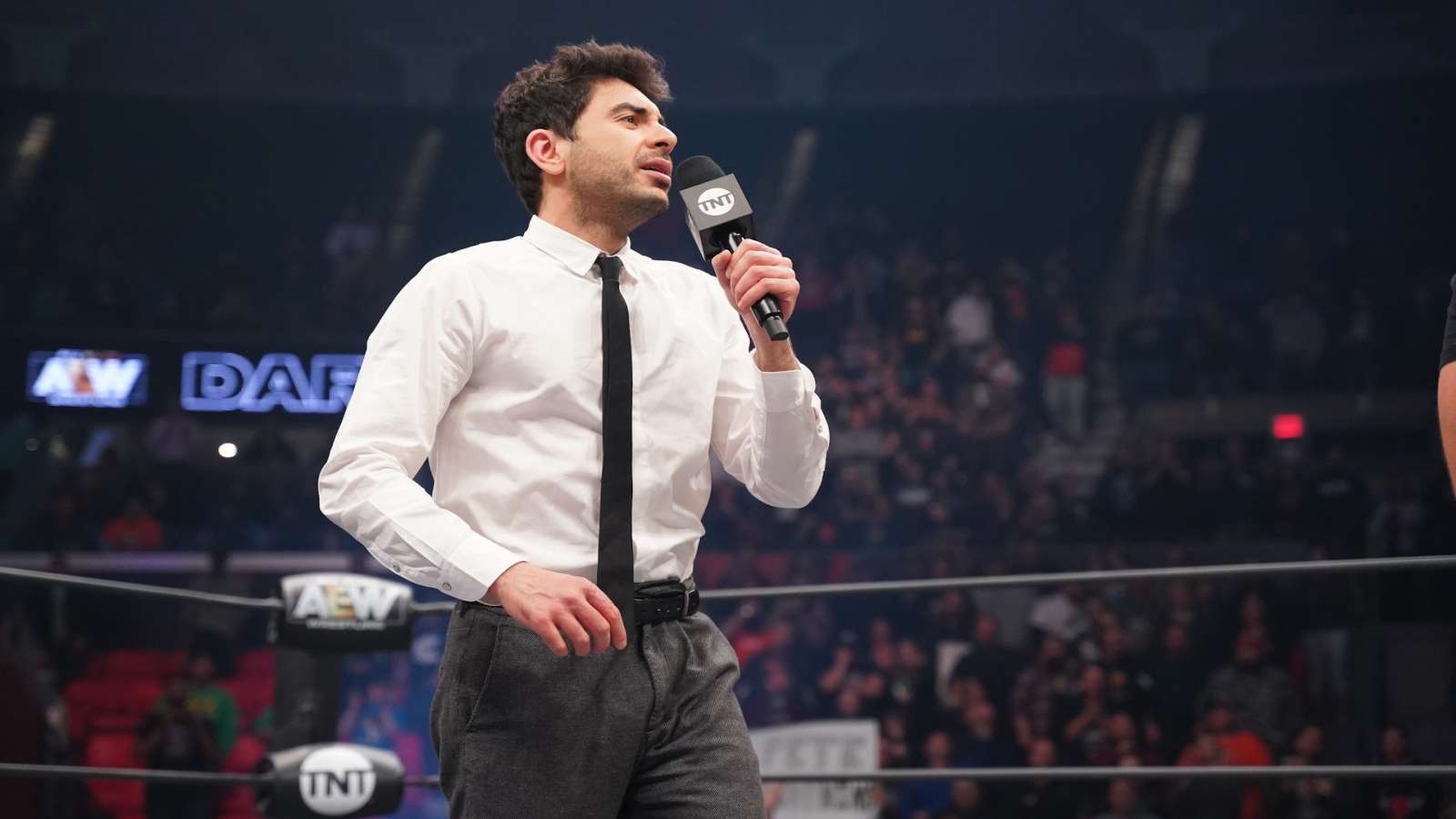 AEW President and CEO Tony Khan recently appeared on the "My Mom's Basement with Robbie Fox" podcast, where he revealed that the WWE recently contacted him about possibly interviewing talents who used to work for them, but now works for AEW on biographies or other contents the WWE is working on and he is open to talking with them and working something out since they were very nice when WWE approached him a couple of times.
This is what Tony Khan said:
"I heard from them recently. They were doing a lot of biographies and they wanted to use some of the people here and I think that's the thing, it's probably going to come out sooner or later in interviews, or they want to interview some of the people that wrestle here that used to wrestle there, and some people that have had a history in [promotions with] the other libraries that they own. So we'll see, you know, I think — I'm open to talking. I heard from them and they were very nice. We've heard from [WWE] a couple of other times."
Tony Khan also talked about how as long as things stay classy, then he sees no reason not to agree to it and he has nothing bad to say about it just like the first time the WWE reached out to him to gain access to top AEW Star Chris Jericho in order for him to appear on WWE Hall of Famer Stone Cold Steve Austin's Broken Skull Sessions.
This is what Tony Khan said:
"As long as everything's classy." "And just the way they approached me was very classy. So I have nothing bad to say about that. So, I don't know if we'll see that … but I'm considering some of these requests on some of these biographies and it was actually a very nice call I received the other day."
Tony Khan then talked about how "The Icon" Sting deserves to be treated like one of the great legends in wrestling, which is what he has been doing with him since he made his AEW debut and that he didn't like how he was booked and treated in the WWE.
This is what Tony Khan said:
"Look, it had been a while since Sting had won wrestling matches." "The last time we saw Sting he wasn't winning matches. The whole time he was back in his last run in [WWE]…they screwed him out of multiple matches. Let's be honest. And he should have been presented better and that's one thing I won't back down on. Sting deserves to be treated like one of the great legends in wrestling and I set out to do that from the beginning with him. And I think he and Darby have had a great year."
You can check out Tony Khan's full comments in the video below:
Be sure to join our
WWE / AEW Discord server
and connect with other pro wrestling fans.
---