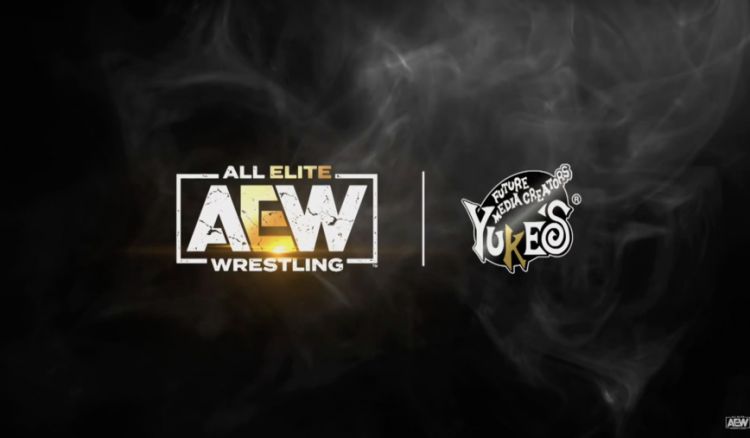 A huge announcement was made back in November of 2020 that All Elite Wrestling partnered with Yuke's to develop a console video game. AEW EVP and World Champion Kenny Omega even mentioned that the game will be inspired by WWE's No Mercy video game as well as Virtual Pro Wrestling and that the director behind WWE's No Mercy video game, Hideyuki Iwashita, was hired as an advisor.
During a recent interview with IGN Japan, Kenny Omega revealed even more details about AEW's upcoming console video game. According to Kenny Omega, AEW's console game will feature campaign, multi-player, create-a-wrestler and "various other unusual modes", but it won't include a GM mode, instead the mode will remain unique to the mobile video game called AEW Elite GM.
He also revealed that he joined AEW on the condition that he would be a part of the company's gaming division, and the AEW World Champion even talked about the game's retro influences.
This is what Kenny Omega said:
"I can say right now that we're not sure of how many wrestlers will be available upon release, but one thing I can say is that the number of wrestlers in the AEW is growing all the time, and the roster of wrestlers in the game will reflect that." "There will be a campaign, and various other unusual modes, and you will be able to edit your own wrestler, too."
Omega also revealed that the development team was aiming to release the game sometime in 2021, but it wasn't an official date as he doesn't want to rush the game and he wants the release to be good.
This is what Kenny Omega said:
"I don't want to rush it, so I don't want to make a promise [about the release date]. I want the release version to be good."
When it comes to gameplay, Omega mentioned that he took the inspiration to develop AEW's console game from WWE's No Mercy video game as well as Virtual Pro Wrestling. Omega also mentioned PlayStation 2's King Of Colosseum video game as another source of inspiration, especially the game's finisher system.
This is what Kenny Omega said:
"In America, there are a lot of fans [of professional wrestling] who want a game like [2000 N64 game] WWF No Mercy or [PlayStation/N64 series] Virtual Pro Wrestling, and I hope that we can create something that feels like that, but something a little more speedy, something that allows for today's style, which is a little different than it was 20 years ago. Things are faster and more dynamic now."
"I want to give the player a little more control over when he can reverse moves, instead of it being completely random." "No Mercy and Virtual Pro Wrestling had a 'counter' button, but you never knew if you would counter or not, and there was no indication of if you could or if you would. It would just sometimes happen. So I've been thinking about if there is some sort of merit to giving the player more control over when you can counter, and would it be more fun that way. Or maybe we will create a counter system. None of this is final yet though."
"One thing that I loved about King of Colosseum is that you had the ability to use a finisher right away. And in wrestling, sometimes that happens. First there needs to be momentum, and the ability to build a special. We're still experimenting, so who knows what's going to happen."
Kenny Omega then explained that his plan is not to compete with the WWE and their style of gaming as those games try to re-create the look of a WWE wrestling match as you would see it on TV. He said he always felt that the way that Geta had created his systems, even though it wasn't with real people in mo-cap, it was more accurate.
This is what Kenny Omega said:
"My plan is not to compete with WWE and that style of games." "Those games try to re-create the look of a WWE wrestling match as you'd see it on TV, and their system is to use mo-cap for capturing the moves. I always felt that the way that Geta had created his systems, even though it wasn't with real people in mo-cap, it was more accurate."
You can check out the official teaser of AEW's console video game in the video below: