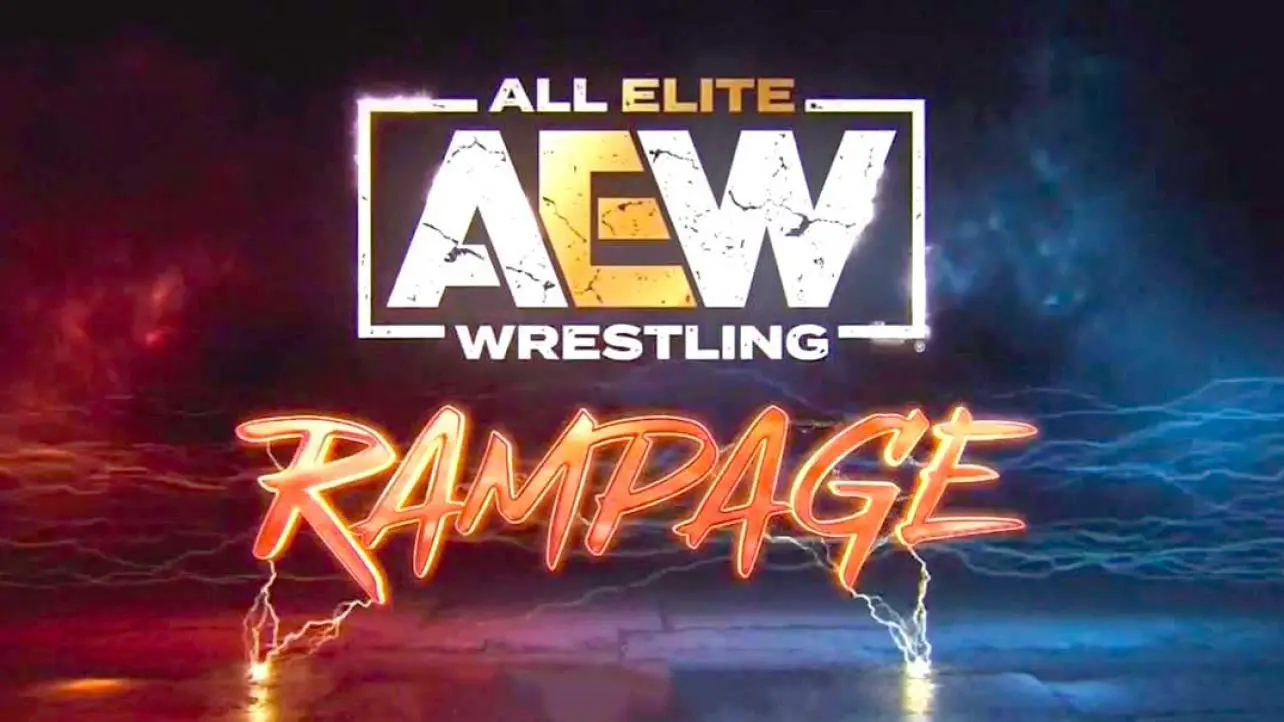 Welcome to Pro Wrestling News Hubs Live coverage of Rampage for September 3rd. This week's Rampage is live from the NOW Arena in Hoffman Estates, Illinois, which is a suburb of Chicago.
AEW Rampage Card
Rampage is LIVE! A huge show tonight before #AEWAllout this Sunday, including @CMPunk on commentary to breakdown the main event of @DarbyAllin vs. @GarciaWrestling

Tune in to @tntdrama NOW to watch #AEWRampage LIVE! pic.twitter.com/2RapzhnrBA

— All Elite Wrestling (@AEW) September 4, 2021
This week's episode of AEW Rampage opens up with "The Human Suplex Machine" Taz, "The Demo God" Chris Jericho, Excalibur and WWE Hall of Famer Mark Henry welcoming the fans to another edition of the show as we are sent to ringside for the first match of the evening.
SINGLES MATCH
Malakai Black vs. Lee Johnson
#MalakaiBlack kicks @BigShottyLee's head off!

Tune in to @tntdrama NOW to watch #AEWRampage LIVE! pic.twitter.com/rnLEMO8pQX

— All Elite Wrestling (@AEW) September 4, 2021
Winner: Malakai Black
Post-Match Segment With Dustin Rhodes And Malakai Black
.@dustinrhodes comes to the aid of a fallen @BigShottyLee, but #MalakaiBlack is systematically dismantling the #NightmareFamily before our eyes.

Tune in to @tntdrama NOW to watch #AEWRampage LIVE! pic.twitter.com/XwOZfs6wne

— All Elite Wrestling (@AEW) September 4, 2021
Backstage Interview Segment With WWE Hall of Famer Mark Henry And Dustin Rhodes
.@dustinrhodes is coming straight for #MalakaiBlack THIS WEDNESDAY on #AEWDynamite from Cincinnati, Ohio!

Tune in to @tntdrama NOW to watch #AEWRampage LIVE! pic.twitter.com/GeGyKzXP1M

— All Elite Wrestling (@AEW) September 4, 2021
In-Ring Segment With AEW TNT Champion Miro And Eddie Kingston
.@MadKing1981 leaves @ToBeMiro laying in the center of the ring. Could we see it again this Sunday LIVE on PPV at #AEWAllOut when the TNT Championship is on the line?

Tune in to @tntdrama NOW to watch #AEWRampage LIVE! pic.twitter.com/xBccsYE91y

— All Elite Wrestling (@AEW) September 4, 2021
1-On-2 HANDICAP MATCH
Kris Statlander vs. Jamie Hayter and Rebel
What disadvantage? @callmekrisstat is cleaning house – tune in to @tntdrama NOW to watch #AEWRampage LIVE! pic.twitter.com/NSv4NXhL9z

— All Elite Wrestling (@AEW) September 4, 2021
Winner: Kris Statlander
Post-Match Segment With AEW Women's World Champion Britt Baker, Rebel, Jamie Hayter, Kris Statlander And Red Velvet
.@RealBrittBaker, @jmehytr and @RebelTanea head for the hills when @Thee_Red_Velvet emerges to even the odds.

Tune in to @tntdrama NOW to watch #AEWRampage LIVE! pic.twitter.com/uQ2Jirtlb1

— All Elite Wrestling (@AEW) September 4, 2021
Backstage Interview Segment With Mark Henry, Darby Allin, Sting, Daniel Garcia And 2point0
No more talk, it's time for the MAIN EVENT – @DarbyAllin w/ @Sting vs @GarciaWrestling w/ #2point0 and @CMPunk is on commentary!

Tune in to @tntdrama NOW to watch #AEWRampage LIVE! pic.twitter.com/2ygPJZ6rbO

— All Elite Wrestling (@AEW) September 4, 2021
SINGLES MATCH (W/ CM Punk On Commentary)
Darby Allin vs. Daniel Garcia
Well that's one way for @DarbyAllin to get out of @GarciaWrestling's submission hold.

Tune in to @tntdrama NOW to watch #AEWRampage LIVE! pic.twitter.com/0UMDaTEf3h

— All Elite Wrestling (@AEW) September 4, 2021
Winner: Darby Allin
Post-Match Segment With 2Point0, Darby Allin And CM Punk
#2point0 gangs up on @DarbyAllin after the match until @CMPunk has seen enough.

Stay tuned for Countdown to #AEWAllOut RIGHT NOW on @tntdrama. pic.twitter.com/W0YWr4AgkT

— All Elite Wrestling (@AEW) September 4, 2021