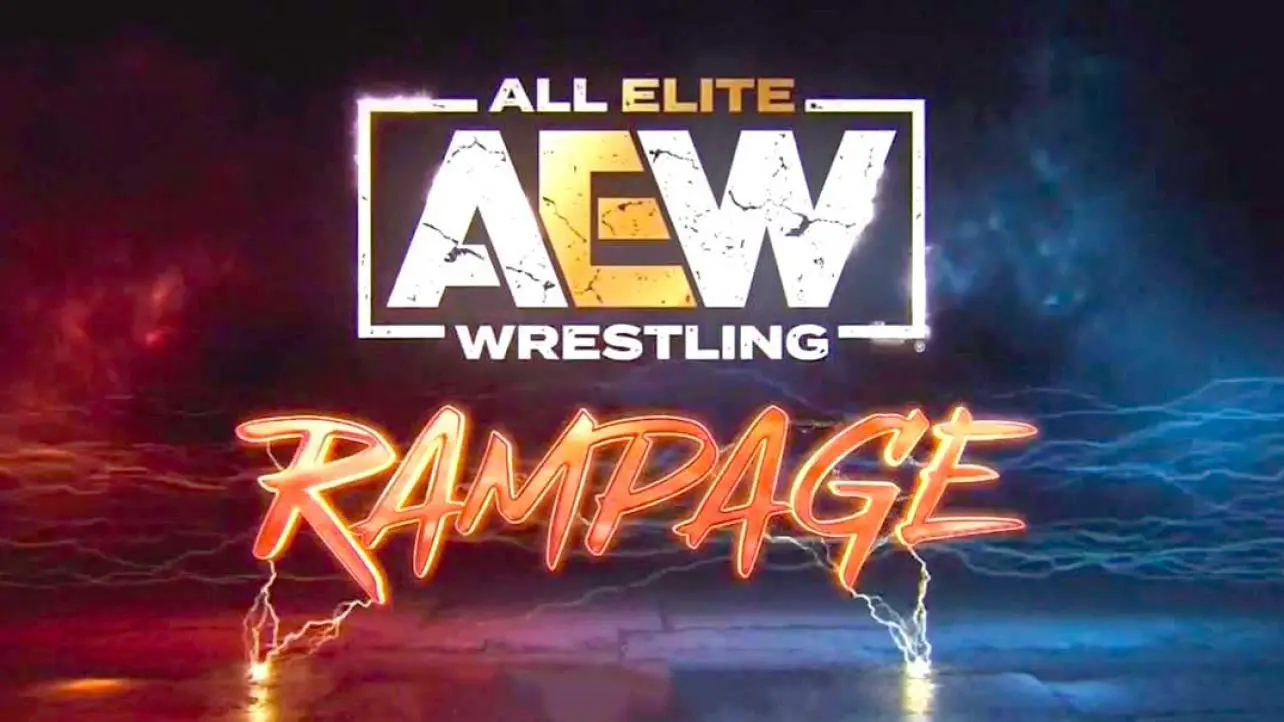 Welcome to Pro Wrestling News Hubs Live coverage of Rampage for October 1. This week we are live from the Blue Cross Arena in Rochester, New York.
AEW Rampage Card
We're getting right to the action – Tune in to @tntdrama NOW for @bryandanielson vs Nick Jackson on #AEWRampage! pic.twitter.com/spTJZEegog

— All Elite Wrestling (@AEW) October 2, 2021
This week's episode opens up with "The Human Suplex Machine" Taz and Excalibur welcoming the AEW fans to another jam-packed edition of the program. We are then sent to ringside for the first match of the evening.
SINGLES MATCH
Bryan Danielson vs. Nick Jackson
Cattle Mutilation locked in by @bryandanielson and there's nowhere to go for Nick Jackson – Watch #AEWRampage NOW on @tntdrama pic.twitter.com/Pjb0FTrqOl

— All Elite Wrestling (@AEW) October 2, 2021
Winner: Bryan Danielson
Post-Match Segment With Bryan Danielson, Christian Cage, Jurassic Express And The Elite
A little taste of the huge 8-man tag on this Wednesday's #AEWDynamite 2 Year Anniversary Show. @bryandanielson, @Christian4Peeps, @boy_myth_legend & @luchasaurus dispatch of @KennyOmegamanX, @AdamColePro & the @youngbucks – Watch #AEWRampage NOW on @tntdrama pic.twitter.com/kIlEYYtt46

— All Elite Wrestling (@AEW) October 2, 2021
FTW Champion Ricky Starks Video Vignette On Brian Cage
#FTW Champion @starkmanjones breaks down the "Absolute Truth" for @MrGMSI_BCage – Watch #AEWRampage NOW on @tntdrama pic.twitter.com/1r9MaRPtbW

— All Elite Wrestling (@AEW) October 2, 2021
CM Punk Video Vignette On What Is Next For Him
"I want the best people in AEW across the ring from me."@CMPunk beat @DarbyAllin and survived #Powerhouse @TrueWillieHobbs. What's next for the Best in the World in #AEW? Watch #AEWRampage NOW on @tntdrama pic.twitter.com/SmzJkVVj7o

— All Elite Wrestling (@AEW) October 2, 2021
Anything Goes, No DQ 3-Way Match
Jade Cargill vs. Nyla Rose vs. Thunder Rosa
What a war…@Jade_Cargill remains undefeated in #AEW – Watch #AEWRampage NOW on @tntdrama pic.twitter.com/wdaeiEFHaU

— All Elite Wrestling (@AEW) October 2, 2021
Winner: Jade Cargill
Malakai Black Video Vignette On The Nightmare Family
"For the Nightmare Family…I hope what I did consumes you all." – #MalakaiBlack still has plenty of toll to collect in #AEW – Watch #AEWRampage NOW on @tntdrama pic.twitter.com/fzNMwj5LDE

— All Elite Wrestling (@AEW) October 2, 2021
Video Recap Of Sammy Guevara Winning The TNT Title And Guevara Accepting Bobby Fish' Challenge
The challengers are knocking on The Forbidden Door to face new TNT Champion @sammyguevara. The Spanish God accepts the challenge to defend his title against @theBobbyFish.

Watch #AEWRampage NOW on @tntdrama pic.twitter.com/2LNyvM2Qow

— All Elite Wrestling (@AEW) October 2, 2021
Casino Ladder Match Participants Announcement
Announced for the #CasinoLadderMatch on the #AEWDynamite 2 Year Anniversary Show this Wednesday on TNT
–@BASTARDPAC
–@AndradeElIdolo
–@JonMoxley
–@LanceHoyt
2 more names to be announced later tonight + The Joker!

Watch #AEWRampage NOW on @tntdrama pic.twitter.com/pydGd2WDFS

— All Elite Wrestling (@AEW) October 2, 2021
Hair vs. Hair Match
Orange Cassidy vs. Jack Evans
🍊🤜 and @orangecassidy wins! Time for some cuttin' on @JackEvans711 – Watch #AEWRampage NOW on @tntdrama pic.twitter.com/boIGSG4XIo

— All Elite Wrestling (@AEW) October 2, 2021
Winner: Orange Cassidy
Post-Match Segment With Orange Cassidy, Jack Evans, Best Friends And Dark Order
💈 @orangecassidy ✂️ @JackEvans711 💈#AEWRampage pic.twitter.com/xGx0NviGFM

— All Elite Wrestling (@AEW) October 2, 2021
You've got to give the people what they want!#BestFriends#DarkOrder#NegativeOne#AEWRampage pic.twitter.com/NbeZseF7V2

— All Elite Wrestling (@AEW) October 2, 2021
More Casino Ladder Match Participants Announcement
BREAKING NEWS: @orangecassidy & @MATTHARDYBRAND have been added to this Wednesday's #CasinoLadderMatch on #AEWDynamite's 2 Year Anniversary Show joining: @BASTARDPAC, @AndradeElIdolo, @JonMoxley, & @LanceHoyt + The Joker! pic.twitter.com/L7iglsQJyb

— All Elite Wrestling (@AEW) October 2, 2021

AEW Women

#sp-player-gallery-4352 { margin: auto; } #sp-player-gallery-4352 .gallery-item { float: left; margin-top: 10px; text-align: center; width: 33%; } #sp-player-gallery-4352 img { border: 2px solid #cfcfcf; } #sp-player-gallery-4352 .gallery-caption { margin-left: 0; } /* see gallery_shortcode() in wp-includes/media.php */