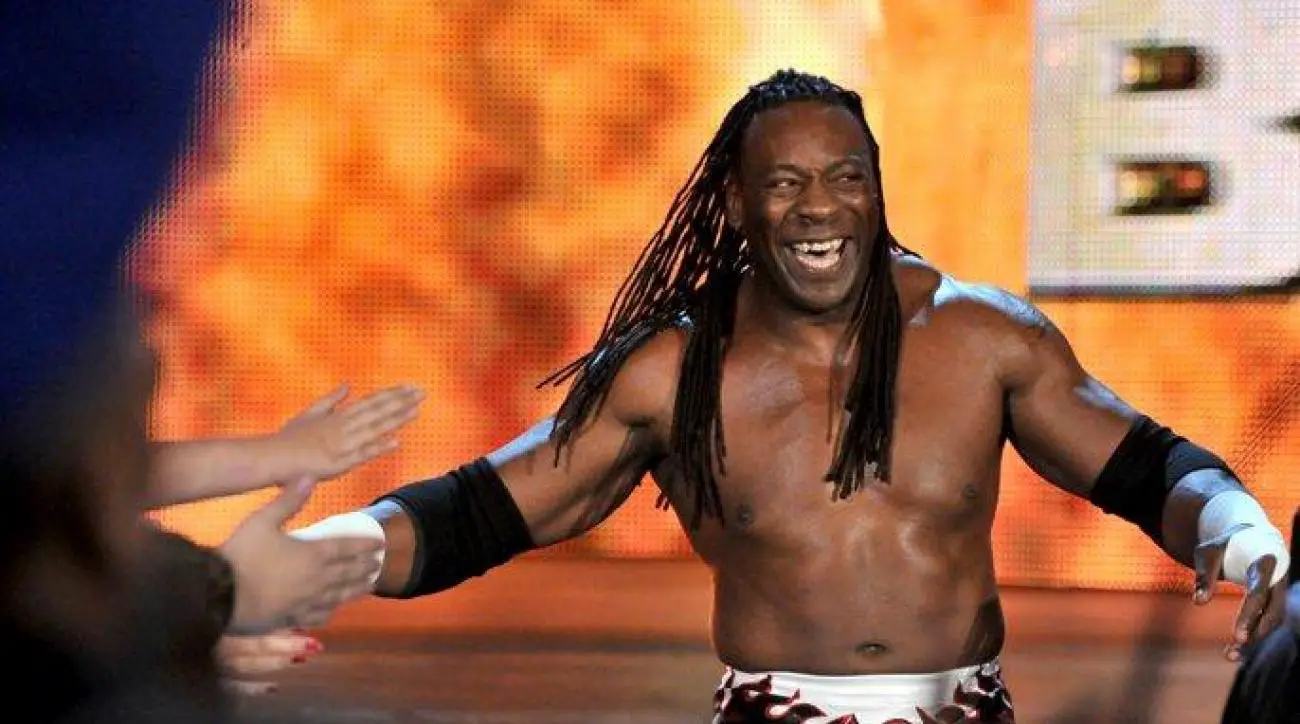 WWE Hall of Famer Booker T conspicuously missed this past Tuesday night's episode of WWE Backstage, but it was explained by Renee Young later on in the show that the WWE Hall of Famer didn't make an appearance due to him training for a potential in-ring return at this Sunday's WWE Royal Rumble PPV Event, which takes place in his hometown of Houston.
There are now reports saying that the real reason for Booker T not making an appearance on this past Tuesday night's episode of WWE Backstage was due to him being on Chris Jericho's Rock 'N' Wrestling Rager At Sea Cruise: Part Deux.
It should be mentioned that Booker T has been booked for Chris Jericho's Cruise since the line-up was first announced back on September 13th. Aside from Booker T, several other WWE Hall of Famers were also present on the cruise, including "The Nature Boy" Ric Flair and members of the nWo, who will be inducted in the WWE Hall of Fame for a second time during WWE WrestleMania 36 Weekend in April.
According to a fan, WWE Hall of Famer Booker T took to Twitter and wrote a comment on how he was able to join Chris Jericho's cruise, despite working for the WWE.
You can check out Booker T's comments below:
*will be. #rumbleready https://t.co/ihQICLAsEr

— Booker T. Huffman (@BookerT5x) January 21, 2020
Booker T just explained how he was able to do the cruise since he is a WWE guy. His answer was "because I'm a grown ass man and I do whatever the fuck I want."
Works for me!#CruiseOfJericho

— 'GoodMicWork' Greg Morgan (@GoodMicWork) January 22, 2020
Be sure to join our
WWE / AEW Discord server
and connect with other pro wrestling fans.
---