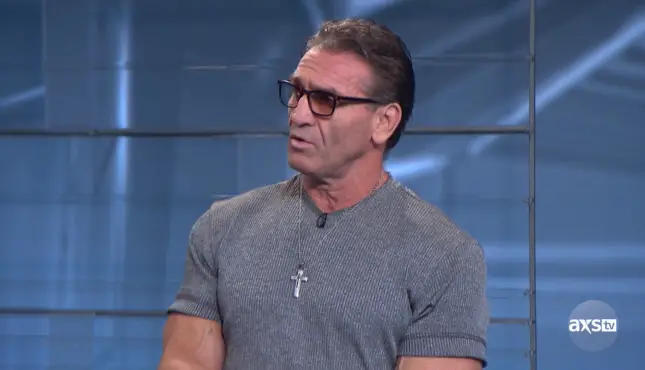 Over two decades ago, two of pro wrestling's most popular, talented and explosive athletes started one of the greatest rivalries in the history of the business. Those Stars are none other than Le Champion Chris Jericho and "The World's Most Dangerous Man" Ken Shamrock.
Two decades later, an interesting question was asked by a fan on Twitter, that being could Chris Jericho and Ken Shamrock finish what they started over 20 years ago as they are both still in good shape.
Former WWE Superstar and UFC Hall of Famer Ken Shamrock would take to Twitter and say that Jericho better hope he never sees Shamrock in the pit as Jericho is a wanna be tuff guy.
Back in 1999, Jericho's feud with Shamrock began in the WWE. They were set to have a match at that year's WWE Unforgiven, but Shamrock was injured during a First Blood Match loss to Jericho on SmackDown a few days prior. Shamrock would then leave the WWE soon after.
Shamrock recently had a stint in IMPACT Wrestling and New Japan Pro Wrestling, while Chris Jericho is the current AEW World Champion. As of this writing, Jericho has yet to reply to Shamrock's tweet, which you can check out below:
Jericho better hope he never sees me in the pit.
That's when his wanna be tuff guy act will end https://t.co/GWJXSYazKh

— KEN SHAMROCK (@ShamrockKen) January 17, 2020