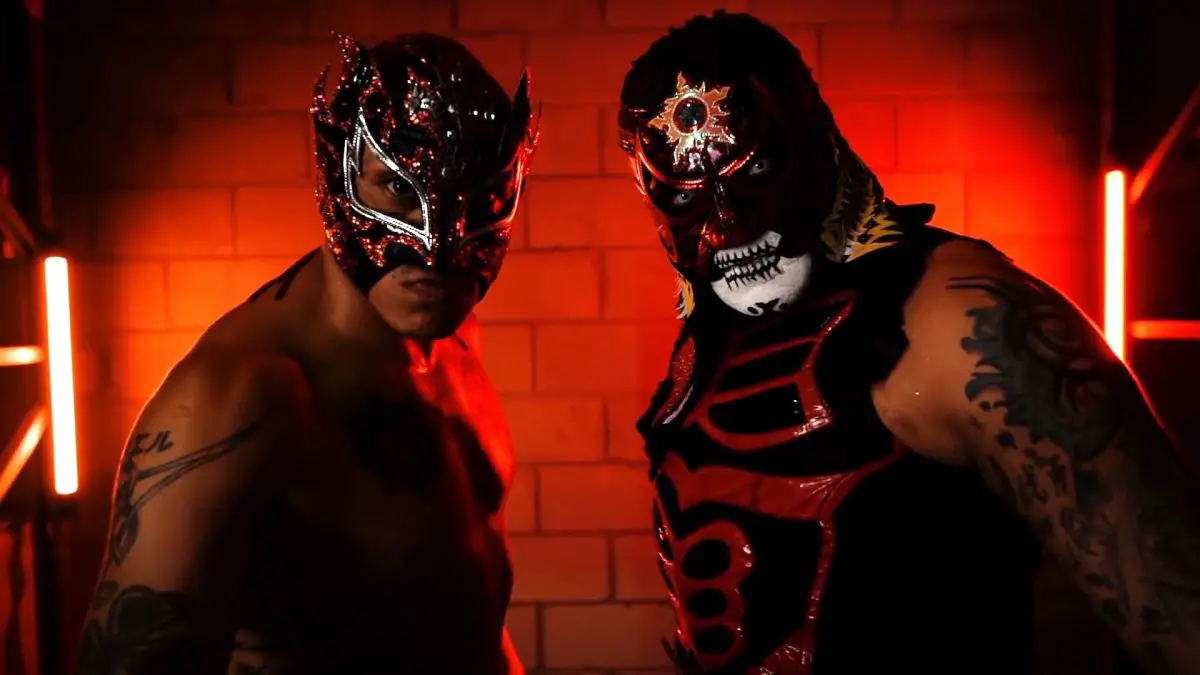 Since lucha libre began in Mexico in the early twentieth century, it has become a unique form of wrestling that is loved throughout the world for its colorful masks, characters, and special moves. Mexican wrestling's high-flying maneuvers have even been adopted in the US and elsewhere. With so many worldwide fans, it should not be surprising to learn that Mexican wrestling has inspired lots of online slot games. Here are six of the best.
Image source: https://unsplash.com/photos/ZsFXXsv5Qi4
Lucky Luchador
If you are ready to rumble, step into the reel ring of the fab Mexican wrestling slot game Lucky Luchador. In addition to three wild symbols, the game features the Hot Spot Win Multiplier. If you spin a third reel Wild symbol that lands on a central ring, you unleash the Win Multiplier. The symbol acts as a wild, but also inside the Hot Spot is a mini-reel that gives you more opportunities to win. Lucky Luchador is just as hot as the sunshine and chilis of Mexico.
Lucha Legends
This fun twenty-five pay-line slot game from Microgaming takes you on a fun-filled adventure packed with unique cartoony-looking luchadores, each of whom has his own personality and traits. Lucha Legends has a good range of bonus features, including special wilds and free spins. It also has a fantastic upbeat Mexican guitar tune playing in the background to make you feel like you are in the heart of Mexico.
Lucha Maniacs
There are Mexican wrestling fans all over the world, including New Zealand, the United States, and Finland, and they all have the opportunity to play the fantastic online lucha maniacs slot game. Created by the Malta-based company Yggdrasil, the video slot features vibrant graphics that make you feel like you are part of the luchadores' world and it has more than twenty special features that include free spins, extra wilds, and transforming symbols. If you are manic about lucha libre, you will love playing the Lucha Maniacs slot.
Lucha Libre
This is one of the most entertaining Mexican wrestling slot games available. Lucha Libre from Real Time Gaming not only allows you to spin the reels. It also enables you to win coins when you participate in beer-drinking and chili-eating contests, just like clichéd Mexicans! You can also win coins for eating guacamole and chips, drinking tequila, and hitting the headlines as a champion wrestler. Apart from the side games, the main action is great. Ultimately, your goal is to win by taking on the likes of the wild wrestlers Guacamolio and Taco Malo.
Wild Luchador
Quickspin's Wild Luchador is undoubtedly one of the most colorful and festive Mexican wrestling slot games out there. You begin with a five-by-three reel layout and there are two hundred and forty-three different pay-lines. Wild Luchador features the brilliant Dead Slam bonus, which allows you to get seven free spins when you collect three or more scatter symbols containing the Death Clock.
Senor Burrito
Senor Burrito from Blueprint Gaming stands out from other Mexican wrestling-themed slots for its sheer fun and humor. The five-reel twenty-pay-line slot allows you to take a shot at becoming the Ultimate Luchador Champion while eating classic hot Mexican food along the way. The game's symbols include standard playing card symbols like Queen, King, and Ace, as well as Mexican-themed symbols like guitars, piñatas, maracas, and wrestling belts. Senor Burrito also pops up himself from time to time. This slot game features tons of bonus features, including Burrito Spins, which activates random red-hot Chili Wilds. In turn, that can activate a mystery symbol and the so-called "Fart Shuffle." But the best bonus feature is the Luchador Battle Bonus, in which you take on five mighty Mexican wrestlers.

AEW Women

#sp-player-gallery-4352 { margin: auto; } #sp-player-gallery-4352 .gallery-item { float: left; margin-top: 10px; text-align: center; width: 33%; } #sp-player-gallery-4352 img { border: 2px solid #cfcfcf; } #sp-player-gallery-4352 .gallery-caption { margin-left: 0; } /* see gallery_shortcode() in wp-includes/media.php */