0 Christian Cage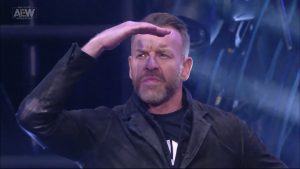 Name

Christian Cage

Real name

William Reso

Leagues

AEW

Birthday

August 11, 2023

Age

0
AEW Christian Cage
Christian Cage is a highly skilled professional wrestler known for his charismatic persona and technical prowess in the ring. With an illustrious career spanning over two decades, he has captured numerous championships in various promotions. Renowned for his high-risk, high-flying maneuvers, Cage's daredevil style has mesmerized audiences worldwide. His ability to adapt to different wrestling styles and connect with fans has made him a fan favorite throughout his career. Christian Cage's relentless determination and passion for the sport make him a formidable force in the world of professional wrestling.
Pro Wrestling News – Christian Cage
---
Google News – Christian Cage
Be sure to join our
WWE / AEW Discord server
and connect with other pro wrestling fans.
---

AEW Women

#sp-player-gallery-4352 { margin: auto; } #sp-player-gallery-4352 .gallery-item { float: left; margin-top: 10px; text-align: center; width: 33%; } #sp-player-gallery-4352 img { border: 2px solid #cfcfcf; } #sp-player-gallery-4352 .gallery-caption { margin-left: 0; } /* see gallery_shortcode() in wp-includes/media.php */