0 Kris Statlander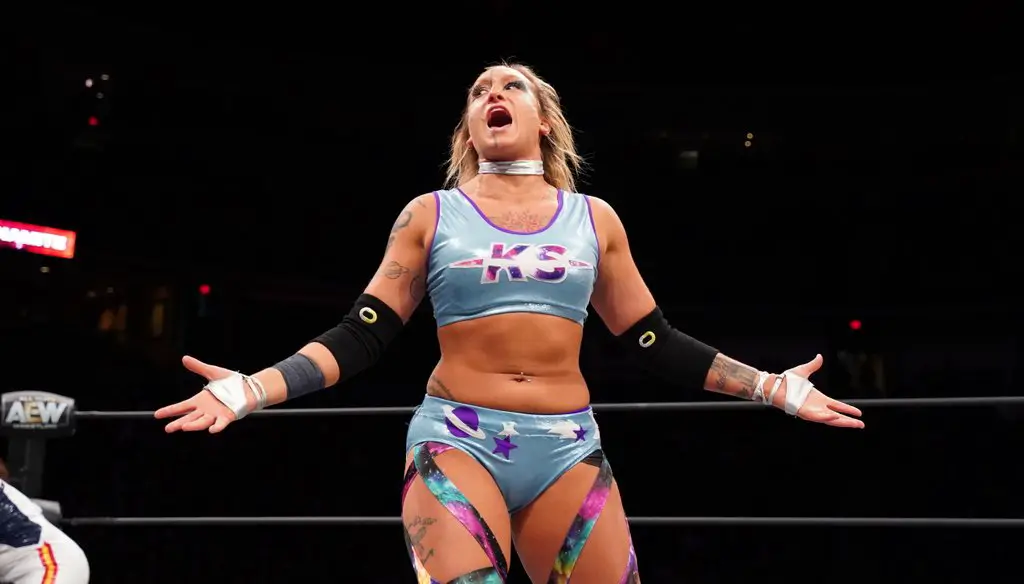 Name

Kris Statlander

Real name

Kristen Stadtlander

Leagues

AEW

Birthday

August 11, 2023

Age

0
AEW Kris Statlander
Kris Statlander is a dynamic and fierce pro wrestler known for her extraterrestrial persona. Standing at an imposing 6 feet tall, she brings an intimidating presence to the ring. With her acrobatic skills and her background in gymnastics, Kris delivers high-flying maneuvers that leave audiences in awe. Her signature move, the Big Bang Theory, is a devastating spinning backbreaker that showcases her strength and agility. Kris embraces her otherworldly character, often wearing unique alien-inspired attire during her matches. Whether competing in singles matches or tag team battles, Kris Statlander never fails to entertain fans with her otherworldly athleticism and undeniable charisma.
Pro Wrestling News – Kris Statlander
---
Google News – Kris Statlander
Be sure to join our
WWE / AEW Discord server
and connect with other pro wrestling fans.
---

AEW Women

#sp-player-gallery-4352 { margin: auto; } #sp-player-gallery-4352 .gallery-item { float: left; margin-top: 10px; text-align: center; width: 33%; } #sp-player-gallery-4352 img { border: 2px solid #cfcfcf; } #sp-player-gallery-4352 .gallery-caption { margin-left: 0; } /* see gallery_shortcode() in wp-includes/media.php */