0 Leila Grey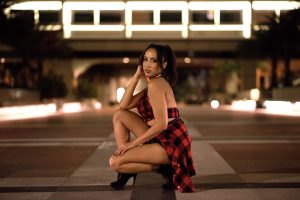 AEW Leila Grey
Leila Grey, also known as "The Fearless One," is a captivating and talented professional wrestler. Standing at an impressive 5'10" and weighing 150 pounds, her imposing presence demands attention in the ring. With her signature move, the Greystrike, she delivers bone-crushing punches that leave her opponents reeling. Leila's agile and acrobatic style combines high-flying maneuvers with technical expertise, mesmerizing the crowd and keeping them on the edge of their seat. Her relentless determination and unwavering focus make her a force to be reckoned with, as she fearlessly takes on any challenge thrown her way.
Pro Wrestling News – Leila Grey
---
Google News – Leila Grey
Be sure to join our
WWE / AEW Discord server
and connect with other pro wrestling fans.
---
Name

Leila Grey

Real name

Catherine Guzman

Leagues

AEW

Birthday

August 11, 2023

Age

0

AEW Women

#sp-player-gallery-4352 { margin: auto; } #sp-player-gallery-4352 .gallery-item { float: left; margin-top: 10px; text-align: center; width: 33%; } #sp-player-gallery-4352 img { border: 2px solid #cfcfcf; } #sp-player-gallery-4352 .gallery-caption { margin-left: 0; } /* see gallery_shortcode() in wp-includes/media.php */