0 Matt Sydal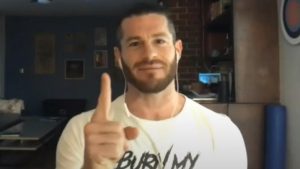 Name

Matt Sydal

Real name

Matthew Korklan

Leagues

AEW

Birthday

August 11, 2023

Age

0
AEW Matt Sydal
Matt Sydal, also known as Evan Bourne in WWE, is a high-flying sensation in the world of professional wrestling. Standing at 5'9″ and weighing 174 pounds, Sydal is a gravity-defying performer who amazes audiences with his incredible aerial maneuvers. With over 17 years of experience in the ring, he has competed in top promotions such as WWE, Impact Wrestling, and New Japan Pro Wrestling. Known for his agility and quickness, Sydal has an arsenal of breathtaking moves, including the Shooting Star Press and the Air Bourne. With his charismatic personality and electrifying performances, Matt Sydal is a true superstar who captivates audiences worldwide.
Pro Wrestling News – Matt Sydal
---
Google News – Matt Sydal
Be sure to join our
WWE / AEW Discord server
and connect with other pro wrestling fans.
---

AEW Women

#sp-player-gallery-4352 { margin: auto; } #sp-player-gallery-4352 .gallery-item { float: left; margin-top: 10px; text-align: center; width: 33%; } #sp-player-gallery-4352 img { border: 2px solid #cfcfcf; } #sp-player-gallery-4352 .gallery-caption { margin-left: 0; } /* see gallery_shortcode() in wp-includes/media.php */