0 Preston Vance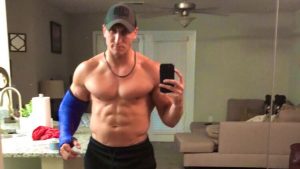 Name

Preston Vance

Real name

Cody Vance

Leagues

AEW

Birthday

August 11, 2023

Age

0
AEW Preston Vance
Preston Vance, better known by his ring name "10," is a formidable force in the world of professional wrestling. Standing at 6 feet 7 inches tall and weighing in at 260 pounds, Vance's imposing physique is matched only by his ruthless in-ring style. With years of training and experience under his belt, he has mastered a variety of high-impact maneuvers, including his signature spinebuster and powerbomb. Known for his intense charisma and captivating presence, Vance has the ability to command the attention of the audience with every move he makes. Whether as a solo competitor or a member of a tag team, Preston Vance consistently delivers breathtaking performances that leave fans on the edge of their seats.
Pro Wrestling News – Preston Vance
---
Google News – Preston Vance
Be sure to join our
WWE / AEW Discord server
and connect with other pro wrestling fans.
---

AEW Women

#sp-player-gallery-4352 { margin: auto; } #sp-player-gallery-4352 .gallery-item { float: left; margin-top: 10px; text-align: center; width: 33%; } #sp-player-gallery-4352 img { border: 2px solid #cfcfcf; } #sp-player-gallery-4352 .gallery-caption { margin-left: 0; } /* see gallery_shortcode() in wp-includes/media.php */