0 Riho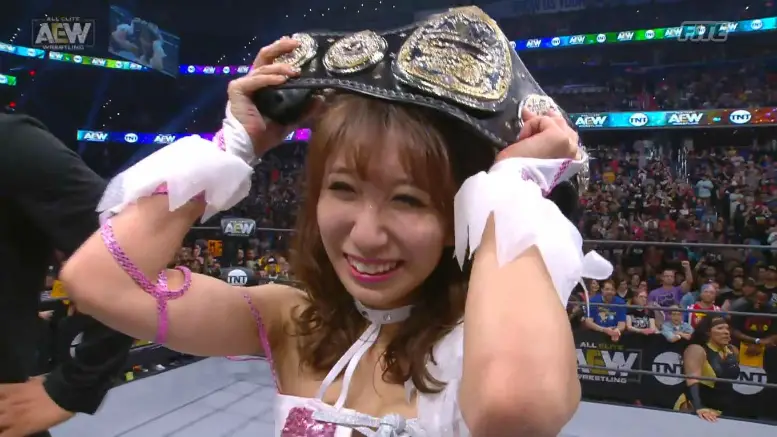 Name

Riho

Real name

Undisclosed

Leagues

AEW

Birthday

August 11, 2023

Age

0
AEW Riho
Riho is a diminutive yet dynamic Japanese professional wrestler. Standing at just 5 feet tall and weighing 98 pounds, she defies expectations with her incredible agility and technical prowess. Riho burst onto the scene as the inaugural AEW Women's World Champion, showcasing her speed and versatility. With a background in Judo, she seamlessly incorporates her martial arts skills into her high-flying style, leaving audiences in awe. Known for her infectious energy and never-give-up attitude, Riho continues to capture hearts and make an impact in the wrestling world, proving that size is truly no barrier to success.
Pro Wrestling News – Riho
---
Google News – Riho
Be sure to join our
WWE / AEW Discord server
and connect with other pro wrestling fans.
---

AEW Women

#sp-player-gallery-4352 { margin: auto; } #sp-player-gallery-4352 .gallery-item { float: left; margin-top: 10px; text-align: center; width: 33%; } #sp-player-gallery-4352 img { border: 2px solid #cfcfcf; } #sp-player-gallery-4352 .gallery-caption { margin-left: 0; } /* see gallery_shortcode() in wp-includes/media.php */