0 Scorpio Sky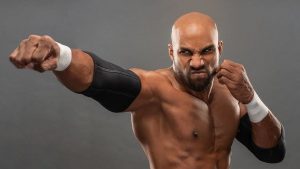 Name

Scorpio Sky

Real name

Schuyler Andrews

Leagues

AEW

Birthday

August 11, 2023

Age

0
AEW Scorpio Sky
Scorpio Sky, the electrifying professional wrestler, is a force to be reckoned with inside the squared circle. With his impressive athletic ability and high-flying maneuvers, he captivates audiences worldwide. Standing at 5'11" and weighing 192 pounds, this dynamic competitor brings a unique blend of power and agility to every match. Scorpio Sky has an arsenal of signature moves, including his devastating Sky High finisher that leaves his opponents gasping for breath. With his undeniable charisma and intense in-ring presence, Scorpio Sky is destined for greatness in the world of professional wrestling.
Pro Wrestling News – Scorpio Sky
---
Google News – Scorpio Sky
Be sure to join our
WWE / AEW Discord server
and connect with other pro wrestling fans.
---

AEW Women

#sp-player-gallery-4352 { margin: auto; } #sp-player-gallery-4352 .gallery-item { float: left; margin-top: 10px; text-align: center; width: 33%; } #sp-player-gallery-4352 img { border: 2px solid #cfcfcf; } #sp-player-gallery-4352 .gallery-caption { margin-left: 0; } /* see gallery_shortcode() in wp-includes/media.php */