0 The Blade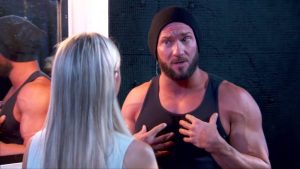 Name

The Blade

Real name

Jesse Guilmette

Leagues

AEW

Birthday

August 11, 2023

Age

0
AEW The Blade
The Blade is a professional wrestler known for his intense and aggressive in-ring style. Standing at an impressive 6 feet 6 inches and weighing 275 pounds, he possesses a formidable presence that commands attention. With his shaved head, rugged appearance, and signature black leather jacket, The Blade exudes a dangerous aura that strikes fear into his opponents. Utilizing his brute strength and technical skills, he unleashes devastating power moves and bone-crushing slams that leave his adversaries incapacitated. A fierce competitor with a relentless drive to succeed, The Blade is without a doubt a force to be reckoned with in the world of professional wrestling.
Pro Wrestling News – The Blade
---
Google News – The Blade
Be sure to join our
WWE / AEW Discord server
and connect with other pro wrestling fans.
---

AEW Women

#sp-player-gallery-4352 { margin: auto; } #sp-player-gallery-4352 .gallery-item { float: left; margin-top: 10px; text-align: center; width: 33%; } #sp-player-gallery-4352 img { border: 2px solid #cfcfcf; } #sp-player-gallery-4352 .gallery-caption { margin-left: 0; } /* see gallery_shortcode() in wp-includes/media.php */