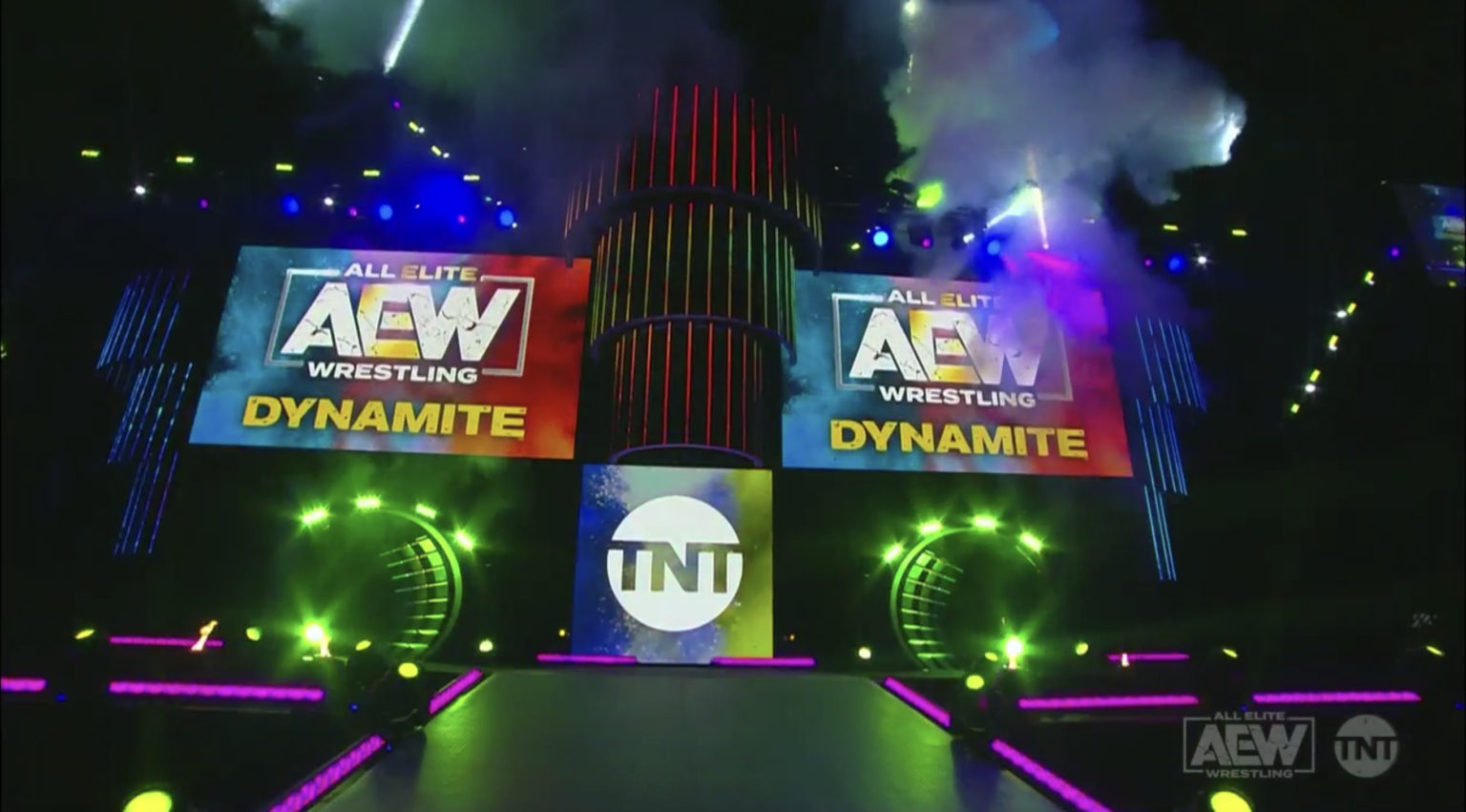 A huge announcement was recently made by the official Twitter account of Daily's Place that they will be having a live concert on Friday, April 23rd featuring Machine Gun Kelly and that the concert is at full-capacity. This is not only huge news for the state, but for AEW as well because Daily's Place is the exact same venue where AEW runs their weekly live episodes of Dynamite as well as PPV Events.
AEW has been running shows at a limited capacity for several months now and it would appear that they have now been given the green light to increase their capacity at shows and if the company chooses to do so, they can even run at a full capacity. As previously reported, Florida is among the states that have recently opened up and they even have the most relaxed rules when it comes to the pandemic.
Daily's Place in Jacksonville is an open-air venue and it means that it's safer to run events in that venue than in any other typical arena. There's no word yet on if and when AEW plans to run shows with an increased capacity or even a full capacity.
Updates will be given once it becomes available as AEW President and CEO Tony Khan obviously has the final say. Which means that it's not a lock that he will be willing to allow more fans to attend shows right away.
You can check out the announcement below:
LIVE MUSIC IS BACK! @machinegunkelly live and on-stage for a full-capacity show, Friday, 4/23.

Tix go on sale to the general public this Monday, 4/12 at 10AM EST. They'll go fast, so get yours while you still can. For more info, visit https://t.co/LnXlwSCOkW. pic.twitter.com/8fwcQbUrRu

— Daily's Place (@dailysplace) April 9, 2021