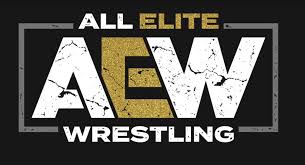 All Elite Wrestling didn't stop airing episodes of AEW Dynamite and Dark despite the COVID-19 pandemic, but they did follow and implement the safety protocols given to them in order to continue airing their shows. Even though those safety protocols were followed, a number of AEW Stars still sustained injuries in the past number of months.
Bryan Alvarez discussed on a recent edition of Wrestling Observer Live that there are some people in AEW, especially the top officials, who believe that when their wrestlers are out there and they don't have a packed building full of fans, what happens is that these stars miss the adrenaline and the excitement running through their bodies.
A number of AEW Stars are used to working more dates a week. Those same wrestlers are also training heavily throughout the week and seemingly not getting hurt.
Then they go out into an empty arena with no fans and have a match, then they get injured due to the environment being different as opposed to wrestling in front of a packed arena.
This is what Bryan Alvarez said:
"I talked to people in AEW about this flood of injuries that we've had for the past several months. Why? What's going on here? Is this a coincidence? Is this something to do with the pandemic?

Obviously everyone is different, but their theory was when you're out there and you don't have a packed building full of fans what happens is you're missing that adrenaline when you go out there. You go out there and you're a little cold and you don't have the excitement running through your body like when you go out there with all these fans and their theory is that this may have something to do with it. They're used to something that's not there."
Be sure to join our
WWE / AEW Discord server
and connect with other pro wrestling fans.
---