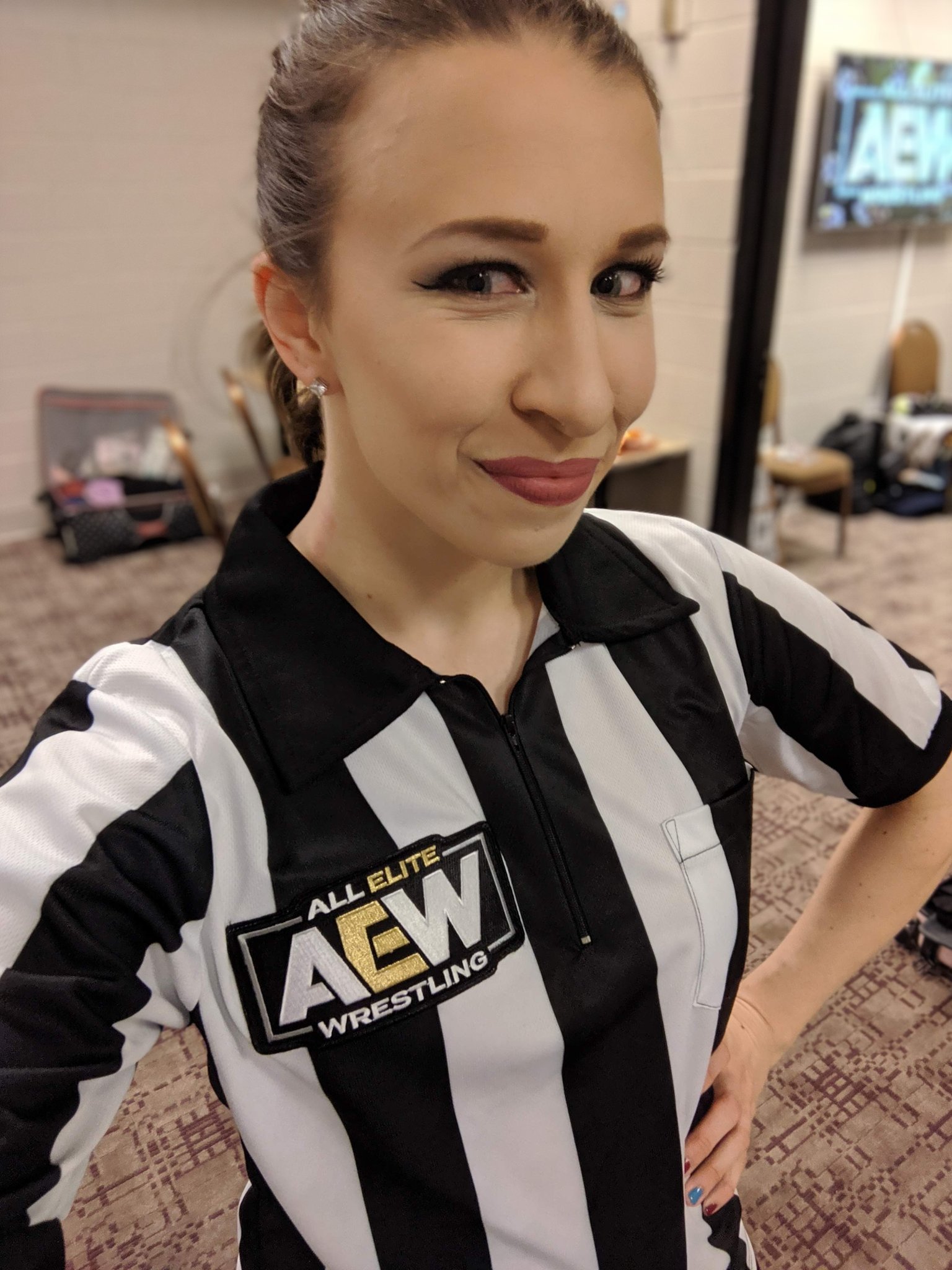 This past March 1st, All Elite Wrestling referee Aubrey Edwards (real name: Brittany Aubert) filed to trademark her "Aubrey Edwards" wrestling name with the United States Patent and Trademark Office (the USPTO) under the entertainment services category, according to Heel By Nature.
Aubrey Edwards had her trademark filing done by Atty. Gwendolyn Seale of Mike Tolleson and Associates law firm. The first use date Aubrey Edwards indicated when filing the trademark was at least as early as February 8th, 2018, but she did include a number of screenshots of appearances she has made in the past as well as a signed consent form.
Aside from her work as a referee, Aubrey Edwards also co-hosts the AEW Unrestricted podcast with Tony Schiavone.
Below is the use description Aubrey Edwards submitted to the USPTO:
"International Class 041: Entertainment services, namely, personal appearances by a celebrity; entertainment services, namely, personal appearances by a professional wrestling referee; entertainment services, namely, refereeing and officiating in the field of professional wrestling."
"Specimen Description: Screenshots evidencing advertisements from events in which AUBREY EDWARDS has made personal appearances as a celebrity and referee, and a screenshot that lists AUBREY EDWARDS as a referee in the field of professional wrestling for a wrestling promotion. All screenshots include the URLs and date and time accessed."