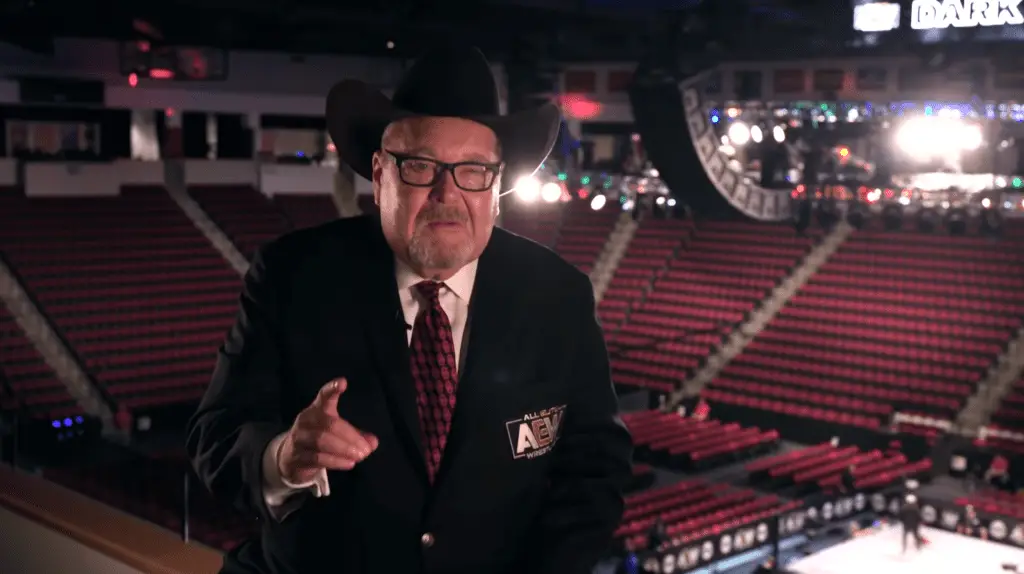 Brandon Cutler sent out a tweet on Saturday which promoted next Wednesday's 14 man tag team. This match is highly anticipated and Cutler took to Twitter to promote it. however, Cutler's tweet to promote the event appeared to be more focused on some comments from JR from his most recent podcast.

Cutler was responding to some recent comments that were made by Jim Ross on his usually compelling podcast Grilling JR. Cutler also expressed his desire for the show to hit 1 million views. This would represent a huge moment for AEW.
For those who haven't listened to the podcast and are not aware of JR's latest comments this is exactly what he said.
"That evolution of the business is bull**t. Yes, they should be protected. The DDT is a finish. The superkick is just a part of the flow of the match (now). Nobody wins with it. What does that say to you? Does that say guys back in the day were more proficient in delivering a DDT or a superkick than in this generation where 'things are evolving'? I want some proof of that sh*t.

I want somebody to prove to me that the changing of the wrestling business is what it is today and it's making a difference. I say no. I told a kid the other day at AEW that everybody does the same fu**ing spot. All you guys go outside.

You cluster up like coils. You stand there in a huddle, friends, and foes together, side by side so you can catch some leaping idiot going over the top who never wins with this move. They are looking for the "holy s**t chant. They love to hear 'this is awesome'. It's a spot folk. It's a trapeze act. I don't buy into that. The DDT is a great finish and should be used as such."
It should be stated that Cutler's tweet should be taken in jest. Perhaps Cutler did take some offense to Ross's comments but the extent of his annoyance is obviously unclear and this could be just a fun way of making fun of the whole situation.
Since Ross has signed for AEW reaction has been mixed. There have been plenty who just consider JR to be the man and think having him in the chair is only great news for AEW. However, we have noticed that many fans have continuously pointed out that he is not as good as he once was.
Without a doubt, JR is a legend and will go down in history and with legends, it is always great not to see an obvious decline in performance so we can remember them at their peak. The fighting industry is infamous for people going on too long so we want to ask you what you think of JR's time in AEW.
We are interested to hear some of your views in the comment. Is JR past it or do you still want to see him in the chair?
Be sure to join our
WWE / AEW Discord server
and connect with other pro wrestling fans.
---