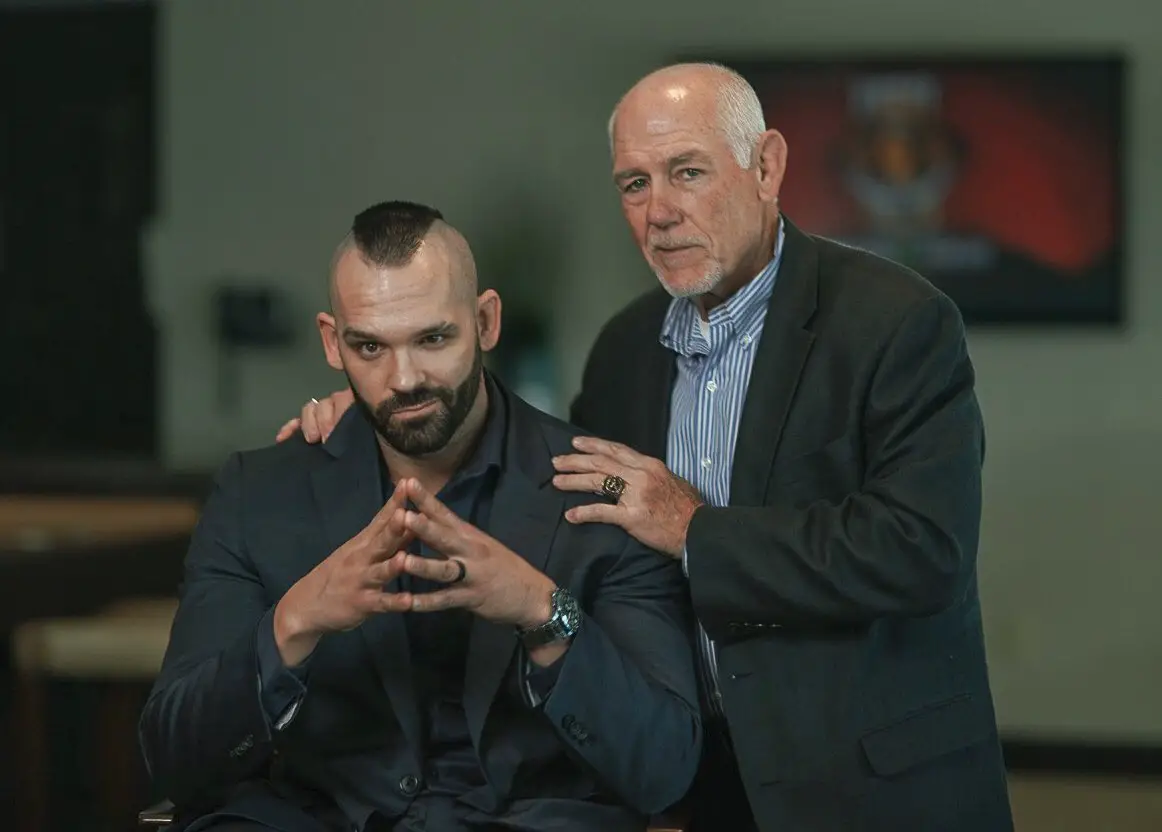 It was recently announced by All Elite Wrestling that WWE Hall Of Famer Tully Blanchard of The Four Horsemen has signed a multi-show deal type of contract with the company and Shawn Spears.
The contract signing took place as it was revealed on the first episode of AEW's "Road to All Out" YouTube series that Tully Blanchard was hired by Shawn Spears to be his Manager and his Exclusive Advisor ahead of his match against Cody Rhodes at their All Out PPV Event.
Below is AEW's full announcement along with comments from AEW President and CEO Tony Khan as well as a video featuring the first episode of the Road to All Out YouTube series:
Shawn Spears Secures Wrestling Legend Tully Blanchard as Exclusive Advisor in AEW
(July 18, 2019) – During last night's episode of AEW's "The Road to All Out," Shawn Spears unveiled the ace up his sleeve in the form of legendary wrestling villain Tully Blanchard. Effective immediately, Blanchard has entered into a multi-show agreement with Spears and AEW.
Blanchard, a second-generation star who is widely considered one of the most notorious and treacherous wrestlers of all time, was a member of the world-renowned Four Horsemen, the NWA World Television Champion, and holder of multiple tag team titles.
"Shawn Spears' new advisor Tully Blanchard is a legendary retired wrestler and a canny tactician known worldwide for his vicious streak and penchant for chicanery," said Tony Khan, President, and CEO of AEW. "Given the challenge that Shawn has issued to Cody for a match at ALL OUT as well as the long, bitter history between Tully and the Rhodes family, plus Shawn's recent behavior in AEW, it appears that Tully Blanchard has a great deal of influence over Shawn's intents and actions. This indicates that going forward Shawn Spears will be one of the most feared and unpredictable wrestlers in AEW."
Be sure to join our
WWE / AEW Discord server
and connect with other pro wrestling fans.
---