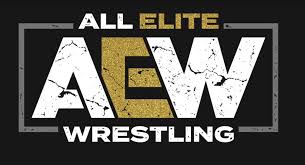 All Elite Wrestling has already amassed a significant amount of success despite only being in the pro wrestling business for 22 months. AEW was founded on January 1st, 2019 and since then the company has been on an upward spiral and has been making history-making moments after history-making moments, and headlines after headlines.
But all of the promotion's successes doesn't come without taking some risks and hazards along the way and it definitely doesn't come without a price. A number of wrestlers in the promotion has taken more risks than others to the point that we have witnessed those scary and terrifying spots and moments on AEW TV such as wrestlers not being caught properly during dives.
Officials within the company were reportedly unhappy about what was happening on TV and Bryan Alvarez noted on a recent edition of the Wrestling Observer Radio Program that there were a few people in the promotion who were yelled at after another wrestler wasn't caught properly during a dive. The details on when the incident took place hasn't been provided yet.
This is what Bryan Alvarez said:
"On the same page, if you're going to do dives, and especially in AEW, we have seen so many people crash and burn on these dives because – I don't even know why but it was like a problem. In fact, I know at least some people got yelled at for it after one show. But, you've got to catch people… So, if you're going to do dives people have got to catch."
It was previously reported that AEW Senior Advisor and commentator "Good Ole' J.R." Jim Ross recently criticized those AEW wrestlers who performed similar spots such as dives during multi-man matches.
Be sure to join our
WWE / AEW Discord server
and connect with other pro wrestling fans.
---