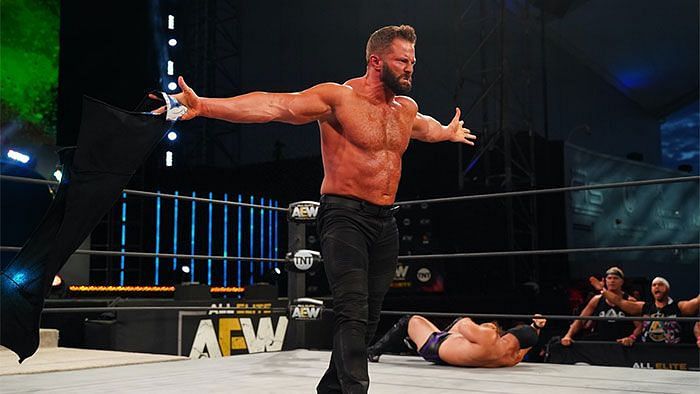 Former WWE Superstar Zack Ryder (real name: Matthew Brett Cardona), who is now referred to as Matt Cardona, was recently a guest on the Wrestling Inc. Daily podcast, where he talked about a number of topics, which includes how All Elite Wrestling and the WWE handled their shows during the COVID-19 pandemic.
Cardona said that it is great that WWE decided to push through with their shows as AEW did the exact same thing. Matt Cardona also said that AEW decided to show WWE how to run shows in the COVID-19 era.
This is what Matt Cardona said:
"It's great that WWE [pressed on], and AEW said, 'OK, we're going to press on too, but we're going to show you how to do it.' So if you watch, WWE goes "oh, hard cam's here [and] they have people in the crowd,' so AEW was ahead of the curve." "They knew how to do it, and they did it so well."
"So even like when I was wrestling, I didn't realize that I wasn't in this jam-packed arena because the way they have it set up and the fans around the ring, the wrestlers around the ring and everyone's so vocal, and everyone wants the show to be great. From people in the back to people the ring want the show to be great. It's such a great environment."
Matt Cardona then talked about Renee Young's future following her WWE departure.
This is what Matt Cardona said:
"Renee is great, super professional, super funny [and] super talented." "So wherever she ends up, I know she's doing a cookbook, so maybe she'll be having a cooking show. I don't know, but whatever she does, I'm sure she'll kill it because she's one of the best"
You can check out Matt Cardona's comments in the embedded audio player below:
Be sure to join our
WWE / AEW Discord server
and connect with other pro wrestling fans.
---