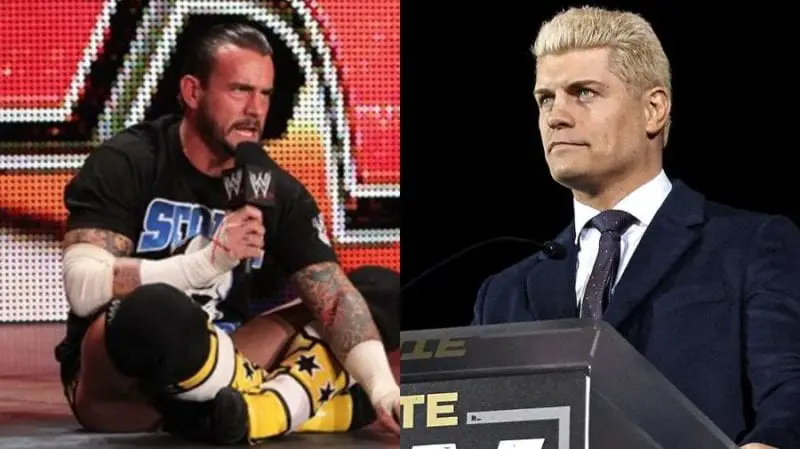 CM Punk is currently under suspension with AEW. AEW had to suspend him and strip him of the AEW Championship after the backstage brawl that ensued between him and The Elite. The Elite's name was dropped on the recent episode of Dynamite.
We reported previously that Ace Steel who was also a part of the backstage brawl has been released. Now, according to Dave Meltzer of the Wrestling Observer Newsletter, there are negotiations to buy out CM Punk's contract. The two parties are in agreement except for the non-compete clause.
It looks doubtful he will be back. Those with close knowledge of the situation said they are in talks with Punk about a buyout of the remaining years of his contract which tells you that they are not looking to bring him back. The holdup right now is said to be the non-compete period.
WWE is the only company that can pay CM Punk the amount of money he requires to make a return to the WWE.  Punk is currently injured from his All Out match with Jon Moxley, however, with no public timetable for when he could return.
Triple H and CM Punk had some issues, but those can be fixed before Punk goes back to the WWE. Punk debuted for AEW in August 2021 at Chicago's United Center after nearly eight years away from pro wrestling, returning to the ring a few weeks later against Darby Allin at that year's All Out.
Would you be interested in seeing CM Punk return to the WWE? Sound off in the comments.
Get the latest AEW news from Pro Wrestling News Hub.
Be sure to join our
WWE / AEW Discord server
and connect with other pro wrestling fans.
---