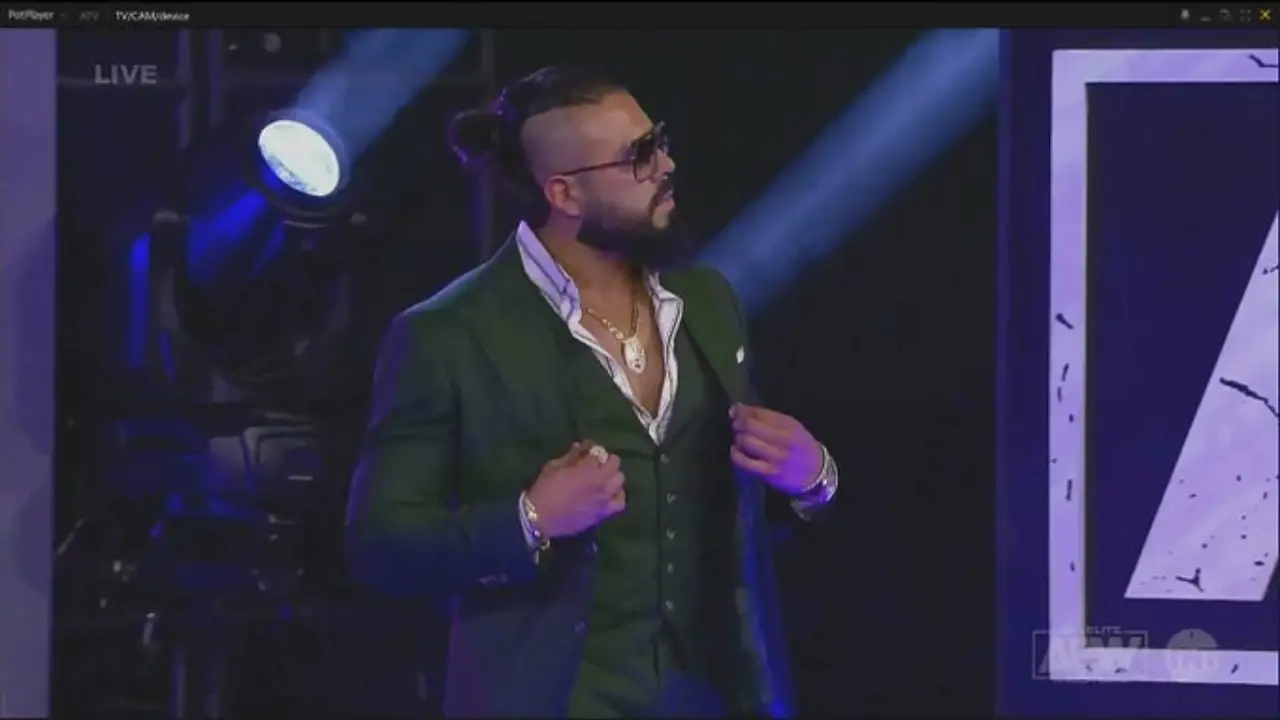 As previously reported, Andrade requested his release from the WWE on March 8th of this year and that release was granted on March 21st, but unlike other WWE Stars who were released from their contracts, Andrade is not under a 90-day non-compete clause with the WWE and can sign with any wrestling company he chooses to as soon as his WWE release was granted.
It was also reported that on the week of Andrade being released from his contract with the WWE he met with AEW President Tony Khan and since Andrade is not under a 90-day non-compete clause with the WWE, Tony Khan wanted to sign Andrade at that exact moment, however despite there being talks between both parties, a deal wasn't made.
There were also reports that Andrade listed a few demands prior to agreeing to a deal between himself and the company, which lead to the negotiations being put on hold. Andrade's demands included wanting full creative control on his character as well as veto power on losing. The former WWE Superstar also wanted to work for other pro wrestling companies outside of the WWE.
It was noted at the time that a compromise was made, where Andrade's deal with the promotion includes him having a limited amount of creative control on his character as well as his finishes, but that is unfortunately incorrect as Andrade's deal with the company reportedly does not include him having any creative control. It was also noted that not a single talent in AEW has any creative control in their contracts as AEW President and CEO Tony Khan has total control over the entire creative department.
Andrade made his AEW debut on last Friday night's episode of Dynamite when Vickie Guerrero introduced him as her new client. At TripleMania XXIX on Saturday, August 14, Andrade is set to face AEW/ IMPACT World Champion Kenny Omega for his AAA Mega Title.