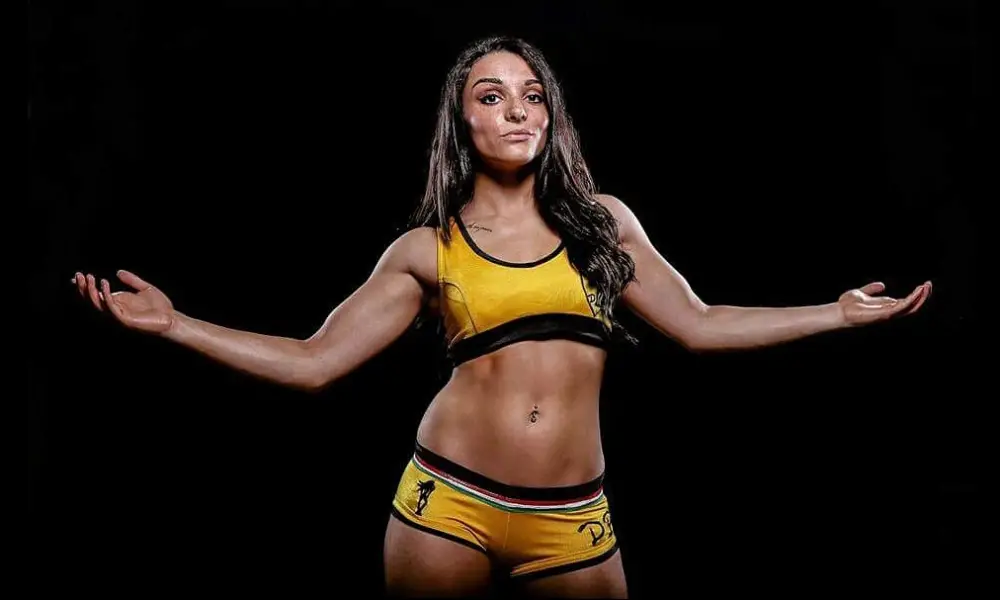 Deonna Purrazzo, who was one of the talents recently released by WWE due to the recent situation brought about by the coronavirus pandemic. She took part in an interview Sportskeeda.
During the interview, Purrazzo mentioned what her next move will be career-wise and said that she has a lot of options as to where to go.
Some of those options include All Elite Wrestling, IMPACT Wrestling and even places such as Australia, England or Japan.
This is what Deonna Purrazzo said:
"I guess, ideally, like, I haven't been to AEW yet, so… Britt Baker is my best friend, she works there, they have a kick ass women's division now. It's a lot of people I've never worked with, and it's a brand-new product – so I would love to experience that and be part of it. "
"That being said, if that's not an option, IMPACT has an amazing women's division right now. Tessa Blanchard has done some really cool things. Kylie Rae just signed there, Kiera's there, Taya… There's a really good group of girls that are doing some stuff that I would love to also be a part of. I don't know. I would love to go back to Japan, I'd love to go to Australia again. If I could wrestle in England again, I love that. It's like I would just love a shot at saying, "Screw you, WWE!" [Deonna laughs] Really!"
You can check out Deonna Purrazzo's full comments in the video below:

AEW Dynamite Results & Highlights: 10/28/20, Winners, Grades, Next Week's Card, Dark Results