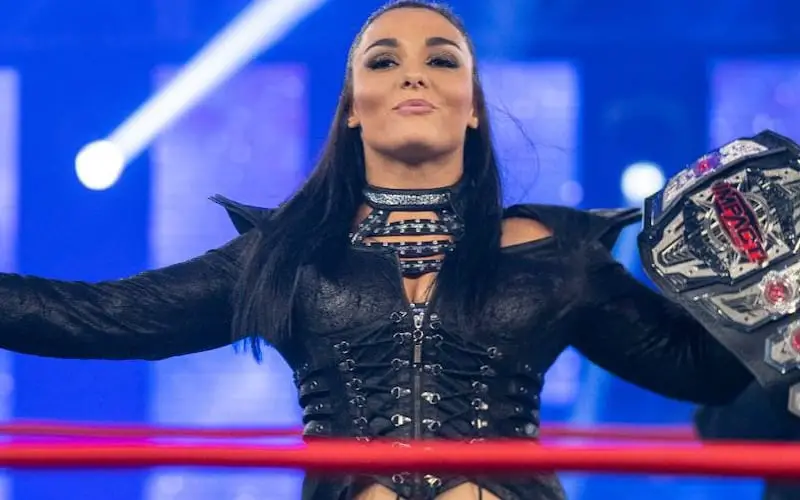 With Impact Wrestling's next PPV event "Hard to Kill", coming up in almost a month, fans will have to wait till January 16th next year to see what comes to Skyway Studios in Nashville, Tennessee. There has been word that Deonna Purrazzo is taking a keen interest in AEW wrestlers for her next Impact Knockout Titles since AEW is coming into partnership with Impact Wrestling.
Starring as a recent guest on "Sitting Ringside with David Penzer", the star voiced her interest in facing off with one of the two leading AEW stars at the Hard to Kill PPV. She mentioned wanting to face either Britt Baker, her very close friend with whom she has had a long, fond history, or Hikaru Shida, the AEW Women's Champion, to create a champion vs. champion scenario.
Aside from the famed AEW stars, Purrazzo voiced her desire to fight against her fellow Impact stars as well. Purrazzo also talked about wanting to have a rematch with the likes of Rosemary at the PPV. She stated her views on Taya Valkyrie as well, saying she was over her "longest-reigning Knockouts Champion of all time" proclamation. She stated that she would very much like to defeat her to "shut her up a little bit". Another star she mentioned wanting to face off against was Tasha Steelz.
"[I want to face] the role model, the face of their women's division. Dr. Britt Baker, D.M.D is my best friend. She's one of my best friends. I would love to wrestle Britt at Hard To Kill, I would love to wrestle [Hiraru] Shida at Hard To Kill. But as far as our IMPACT roster goes, my number one right now because we've had some interactions is Taya Valkyrie. Because she's the longest-reigning Knockouts Champion of all time," and I'm over it. So I would like to defeat her, break her arm, maybe piledrive her and shut her up for a little bit. So definitely Taya, [and] a rematch with Rosemary would be great."
During her interview with David Penzer, Purrazzo also revealed what it had been like for her backstage after she had signed her first contract with Impact Wrestling. She revealed that it had been nerve-wracking for her at first, but luckily for her, she was welcomed warmly by everyone backstage.
She stated that it was scary for her the first time she had to be at the tapings. She was on her own for a long time as opposed to in WWE, where she had made some very close friends. She added that it was not for the fact that she did not know anyone (she did) but since she was new there, she felt very intimidated. She went on to praise a group of members of the women's division who made it easier for her to fit in.
Before being released early this April, Purrazzo was signed to WWE. After being released from her contract she was immediately signed by Impact Wrestling. Her time at Impact so far has been nothing short of successful either, with her securing a win at the "Knockouts Championship" against Jordynne Grace at "Slammiversary".
After AEW and Impact Wrestling's relationship was revealed to the public, Purrazzo took to Twitter to let everyone know that she would like to run both women's divisions in both companies with fellow star Dr. Britt Baker.
This AEW and Impact Wrestling partnership news came as an exciting surprise for both AEW and Impact fans alike as this partnership could potentially lead to a lot of great matches.
Be sure to join our
WWE / AEW Discord server
and connect with other pro wrestling fans.
---