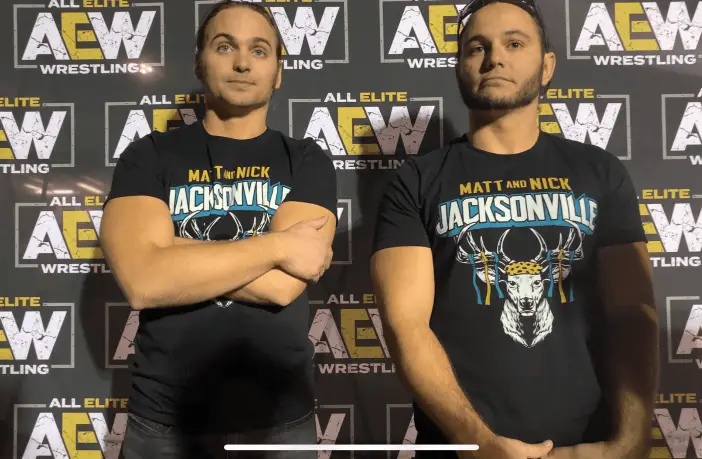 Alex McCarthy of talkSPORT recently interviewed The Young Bucks (Matt Jackson and Nick Jackson) on a number of topics including if AEW is in the process of securing a TV deal in the UK.
According to The Young Bucks, they are currently still in negotiations in bringing the AEW product to the fans of the UK.
Matt Jackson also said the following:
"I wish I could shout what I know from the rooftops."
The Young Bucks were also asked if a deal could be made prior to their debut on TNT on Wednesday, October 2nd.
This is what Nick Jackson said:
"I don't want to say yes and then it's not."
The Young Bucks were finally asked if their show would air live in the UK, in what channel it could possibly be on and several other details, but they did not disclose any information at the moment. They did stress the fact though that the UK market is "very valuable" and they are doing everything they can to make it happen.
You can check out Alex McCarthy's tweets below:
I pressed the Young Bucks on AEW's TV deal in the UK.

They said they are still in negotiations and can't say. Matt said: "I wish I could shout what I know from the rooftops."

I asked if it will be sorted by the first episode. Nick: "I don't want to say yes and then it's not."

— Alex McCarthy (@AlexM_talkSPORT) September 20, 2019
I asked if it will be live, what channel, etc etc – they couldn't say on any of it because they are in negotiations as we speak. They did stress, however, that the UK is a very valuable market to them and they are pressing to get it sorted.

— Alex McCarthy (@AlexM_talkSPORT) September 20, 2019