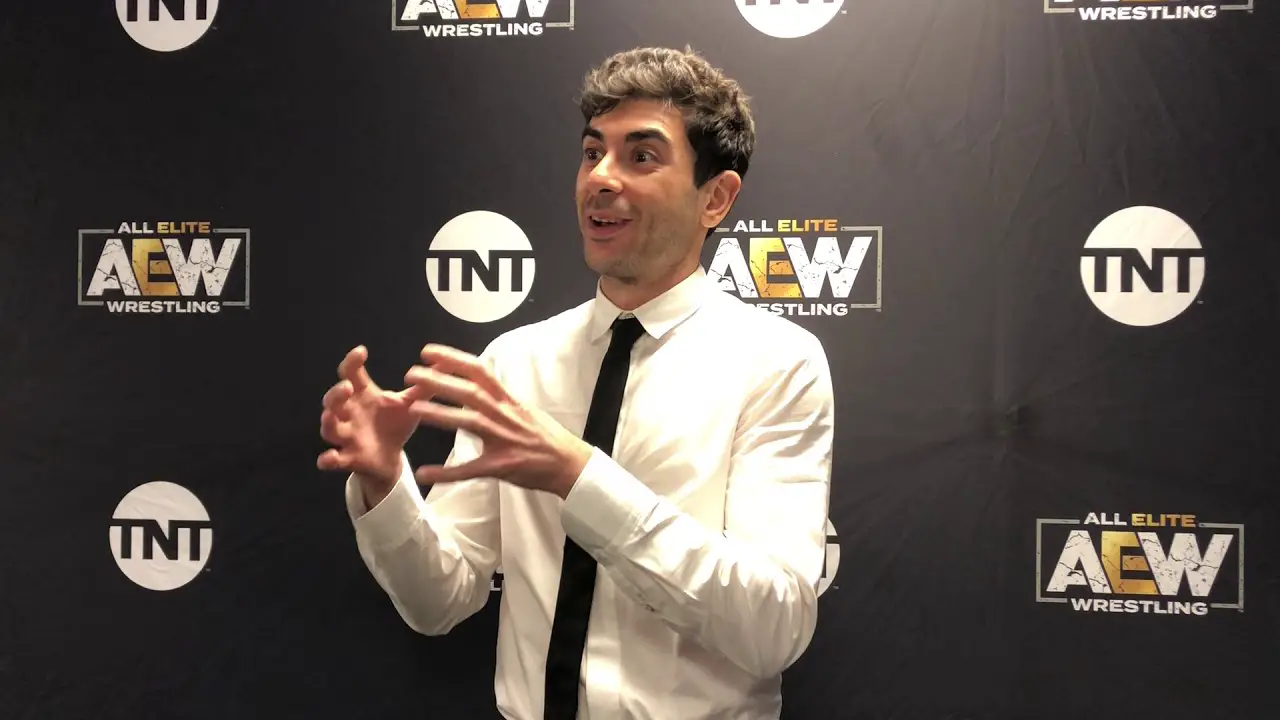 On a recent edition of the Wrestling Observer Radio Program, AEW President and CEO Tony Khan had some talks with Dave Meltzer and Garrett Gonzales about his future plans for the company and that includes if plans were made for All Elite Wrestling to hold events outside of the United States in places such as the United Kingdom. Plans were reportedly in place for All Elite Wrestling to run a show this past year, but everything was changed and put on hold due to the COVID-19 pandemic.
According to Tony Khan, he does want to run an AEW show in England as the place is a huge part of his life and even though he can't announce any dates for how, he can officially say that he does want AEW to run a show from Craven Cottage.
This is what Tony Khan said:
"I do want to come to England. It's a huge part of my life. It's a great thing we have with ITV. It's been amazing for us. We have great wrestlers from the UK, male and female." "I can't announce exact dates but I will say for the first time I think I've ever said it officially. To give you guys a big scoop on it. I want to bring AEW to Craven Cottage, very much so. Craven Cottage is very special to me. We put a lot into the development, the redevelopment of the Riverside Stand and the new Craven Cottage with all of the new amenities and facilities and the beautiful additions I think would be the best home in England possible for AEW."
Craven Cottage is a football stadium located in Fulham, West London and it's the home of Fulham F.C., which is a championship football club in Fulham. Craven Cottage is owned by Tony Khan's father Shahid Khan, who is also the owner and investor of AEW.
Tony Khan also talked about if AEW will be running shows on the west coast back in the United States. Khan said if everything goes according to plan and everything stays on track, then we could see shows taking place in Vegas and in California.
This is what Tony Khan said:
"I think it's likely that if things stay on track that Double Or Nothing could come back to Vegas next year. If Double Or Nothing comes out to Vegas next year, I'd like to bring AEW out to California while we're there and try to make that possible. I can't promise but if things go to plan, hopefully, next year around Double Or Nothing."
Tony Khan then talked about how within the next 4-6 months the company will be making multiple talent acquisitions and there will be major activities happening that he doesn't think people want him to.
This is what Tony Khan said:
"Definitely going to make multiple additions in the next 4-6 months." "Will be some activity in the near future. I can't specify exactly what it is but I don't think people want me to."
Be sure to join our
WWE / AEW Discord server
and connect with other pro wrestling fans.
---