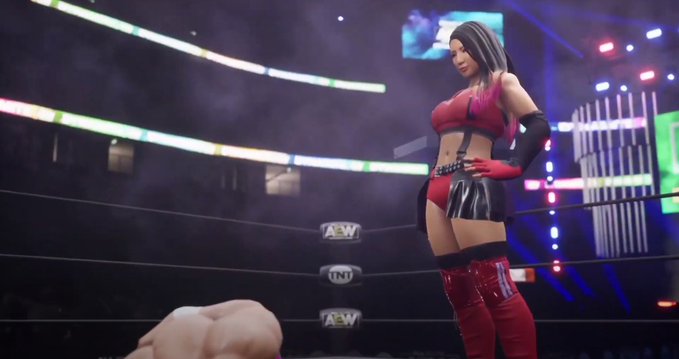 AEW was established in 2019 and ever since its advent, fans have been begging AEW to enter the video game scene.

This is because wrestling fans have, up till now, only had access to WWE 2K games; and now they are looking forward to having a new wrestling game to play on. Games such as Fire Pro Wrestling only happened to appeal to a smaller group of fans.

Many were relieved to see the launch of the new AEW Games YouTube channel. It was also announced for a major console game to be out in the future, featuring wrestling game vets Yuke's.

Several leaks and updates about the new AEW games brought about a lot of excitement for fans, especially the ones who were disappointed by the latest WWE 2K games. Bryan Williams, game design supervisor at Yuke's has revealed more details on the exciting news.

Details About The AEW Game

It was already established that the AEW Game would be influenced by the classic WWF "No Mercy", with the main development of the game on board with the project. Later in the video, it was revealed that the game would be a combination of WWE Here Comes the Pain and the No Mercy concept. These two games are known to be the best games in their genre, providing a solid foundation to work on.

It was also revealed during the AEW game's announcement that Hideyuki Iwashita, director of the classics known as Def Jam Vendetta and WWF No Mercy would also be a part of the production of the AEW title.

Although the executive would not reveal any further details about Iwashita's role in the production of the AEW game, it was still apparent that his recruitment had something to do with Kenny Omega's influence. Kenny Omega is the AEW executive who spent a fair amount of time in New Japan Pro-Wrestling and is a fan of playing video games.

Williams mentioned in the interview that Yuke's has more creative freedom on this game compared to when they worked for 2K or THQ. He further revealed that Yuke's has been at work on another wrestling game and had been at it even before the team up with AEW commenced. It has not been confirmed whether that project has been discarded or not.

New Game Being Developed from Scratch

The final piece of information gathered from the interview was that the game's engine is being built from scratch. That means its development is going to take quite a long time for it to finish, and that their debut game might not be as perfect as expected. Creating new engines from scratch is always a bit of a hassle in game development, lots of bugs and glitches are expected to be found and fixed.

With this news revealed, fans cannot expect the game to be out until Spring/Summer of 2022, considering a lot of development is underway.
Be sure to join our
WWE / AEW Discord server
and connect with other pro wrestling fans.
---