Dustin Rhodes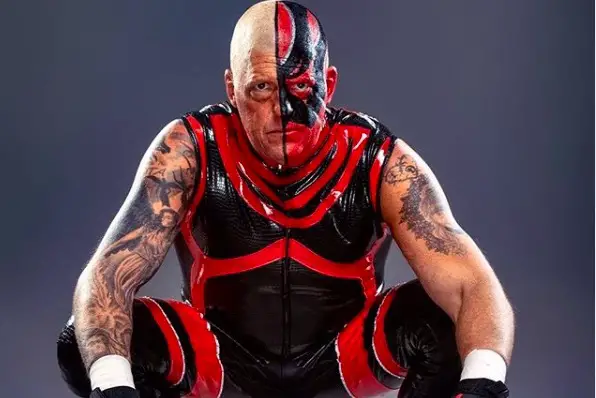 Name

Dustin Rhodes

Leagues

AEW

Birthday

April 11, 1969

Age

53
Dustin Rhodes (real name: Dustin Patrick Runnels) has been in the pro wrestling industry since September 13th, 1988. He has worked for two of the biggest pro wrestling companies in the world, The WWE and WCW. In the course of his career, he has won a total of 17 championship titles including the United States Title, the Intercontinental Title, the Hardcore Title, and the Tag Team Titles.
Dustin Rhodes News
Be sure to join our
WWE / AEW Discord server
and connect with other pro wrestling fans.
---
AEW
| Season | Team | Total Wins | Total Matches | Dynamite - Win | Dynamite - Match | Dark - Win | Dark - Match | Elevation Wins | Elevation Matches | PPV - Win | PPV - Match |
| --- | --- | --- | --- | --- | --- | --- | --- | --- | --- | --- | --- |
| 2020 | AEW Mens Roster | 5 | 6 | 1 | 2 | 4 | 4 | 0 | 0 | 0 | 0 |

AEW Women

#sp-player-gallery-4352 { margin: auto; } #sp-player-gallery-4352 .gallery-item { float: left; margin-top: 10px; text-align: center; width: 33%; } #sp-player-gallery-4352 img { border: 2px solid #cfcfcf; } #sp-player-gallery-4352 .gallery-caption { margin-left: 0; } /* see gallery_shortcode() in wp-includes/media.php */