0 Emi Sakura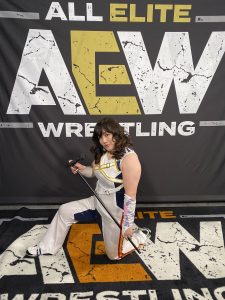 Name

Emi Sakura

Real name

Emi Motokawa

Leagues

AEW

Birthday

August 11, 2023

Age

0
AEW Emi Sakura
Emi Sakura is a highly skilled and internationally acclaimed professional wrestler from Japan. With over two decades of experience in the ring, she is revered as a trailblazer in women's wrestling. Sakura is known for her technical prowess, agility, and captivating charisma that makes her a fan favorite. She has competed in promotions around the world, including Japan's top wrestling promotion, Stardom, and All Elite Wrestling (AEW) in the United States. Emi Sakura's signature move, the La Magistral, is a testament to her technical aptitude and has secured her numerous victories throughout her career.
Pro Wrestling News – Emi Sakura
---
Google News – Emi Sakura
Be sure to join our
WWE / AEW Discord server
and connect with other pro wrestling fans.
---

AEW Women

#sp-player-gallery-4352 { margin: auto; } #sp-player-gallery-4352 .gallery-item { float: left; margin-top: 10px; text-align: center; width: 33%; } #sp-player-gallery-4352 img { border: 2px solid #cfcfcf; } #sp-player-gallery-4352 .gallery-caption { margin-left: 0; } /* see gallery_shortcode() in wp-includes/media.php */