0 Thunder Rosa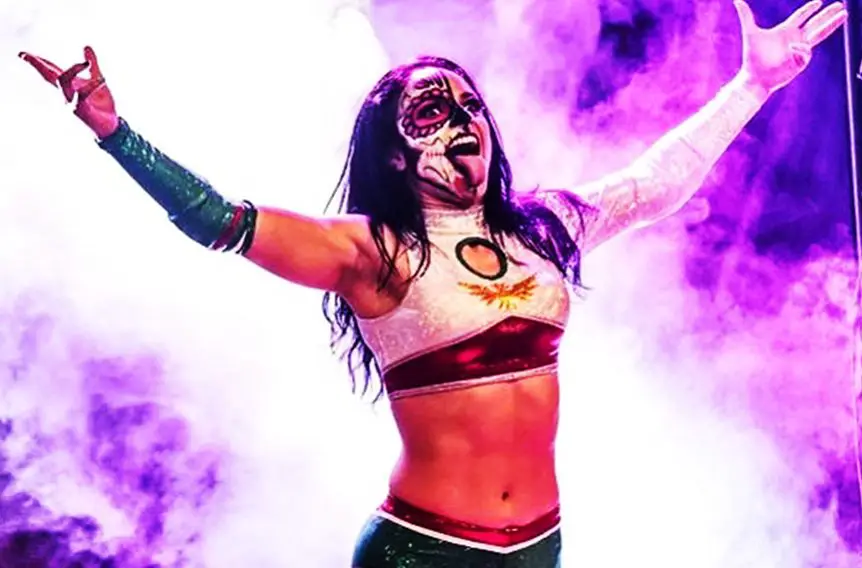 AEW Thunder Rosa
Thunder Rosa is a fierce and dynamic wrestler who dominates the ring with her impressive skills and electrifying presence. Hailing from Mexico, this luchadora brings a unique blend of high-flying maneuvers and technical prowess to every match. With her signature face paint and bold attire, she commands attention from the moment she steps foot in the arena. Thunder Rosa is known for her relentless aggression and tenacity, never backing down from a challenge. Whether she's executing a devastating dropkick or executing a perfectly timed submission hold, Thunder Rosa never fails to entertain and leave a lasting impact on her opponents and fans alike.
Pro Wrestling News – Thunder Rosa
---
Google News – Thunder Rosa
Be sure to join our
WWE / AEW Discord server
and connect with other pro wrestling fans.
---
Name

Thunder Rosa

Real name

Melissa Cervantes

Leagues

AEW

Birthday

August 11, 2023

Age

0

AEW Women

#sp-player-gallery-4352 { margin: auto; } #sp-player-gallery-4352 .gallery-item { float: left; margin-top: 10px; text-align: center; width: 33%; } #sp-player-gallery-4352 img { border: 2px solid #cfcfcf; } #sp-player-gallery-4352 .gallery-caption { margin-left: 0; } /* see gallery_shortcode() in wp-includes/media.php */