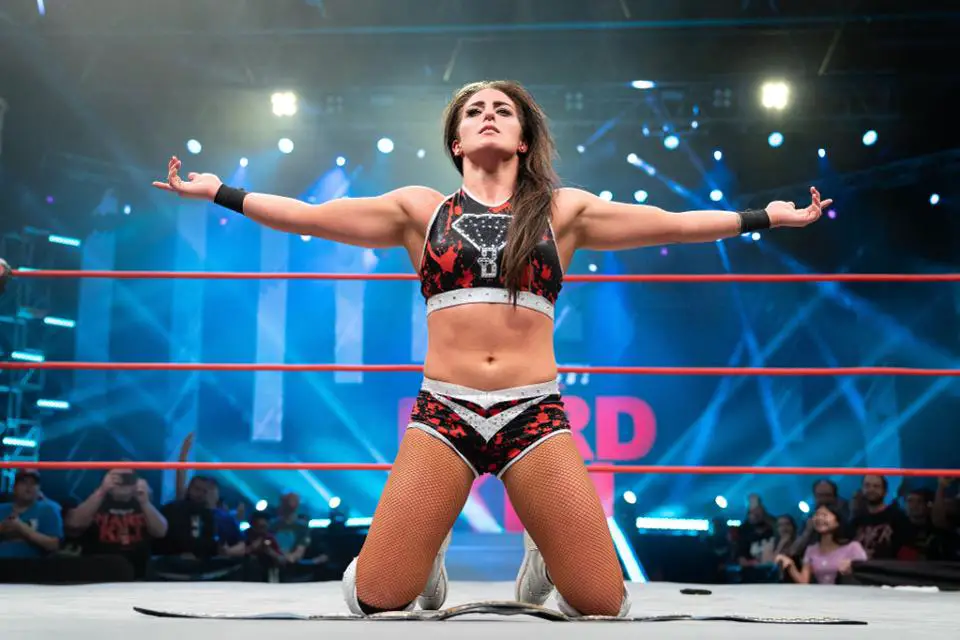 Back in June of last year, one of IMPACT Wrestling's biggest star Tessa Blanchard was released by the company and has remained one of the biggest free agents in all of pro wrestling since. According to a number of reports, both AEW and the WWE had interest in signing Tessa to a contract, but Dave Meltzer noted on a previous edition of the Wrestling Observer Newsletter that it seems AEW has decided to not pursue Blanchard, despite the value as well as the star power she could bring to the women's division reportedly due to her reputation and her attitude problem.
During the Women's Casino Battle Royale at last Sunday's All Out Event, a group of fans were chanting "We want Tessa," while another group were chanting, "No we don't." Tessa took to her Twitter a number of days ago and got fans speculating that she was on her way to the WWE after she posted a picture of herself holding a stack of WWE Hall of Famer Ted DiBiase's $1 million bills.
According to Cassidy Haynes of Bodyslam.net, neither has AEW nor the WWE have any interest in signing Tessa Blanchard and neither has any of those promotions had any talks with Tessa. Cassidy Haynes also said that the only American pro wrestling promotion that has been in talks with Tessa Blanchard since she was released by IMPACT Wrestling was the NWA, but they reportedly also didn't want to pursue her.
One source close to the situation even said that Blanchard is nuclear and that nobody wants near her. Updates will be provided on Tessa Blanchard once it is made available.
Be sure to join our
WWE / AEW Discord server
and connect with other pro wrestling fans.
---