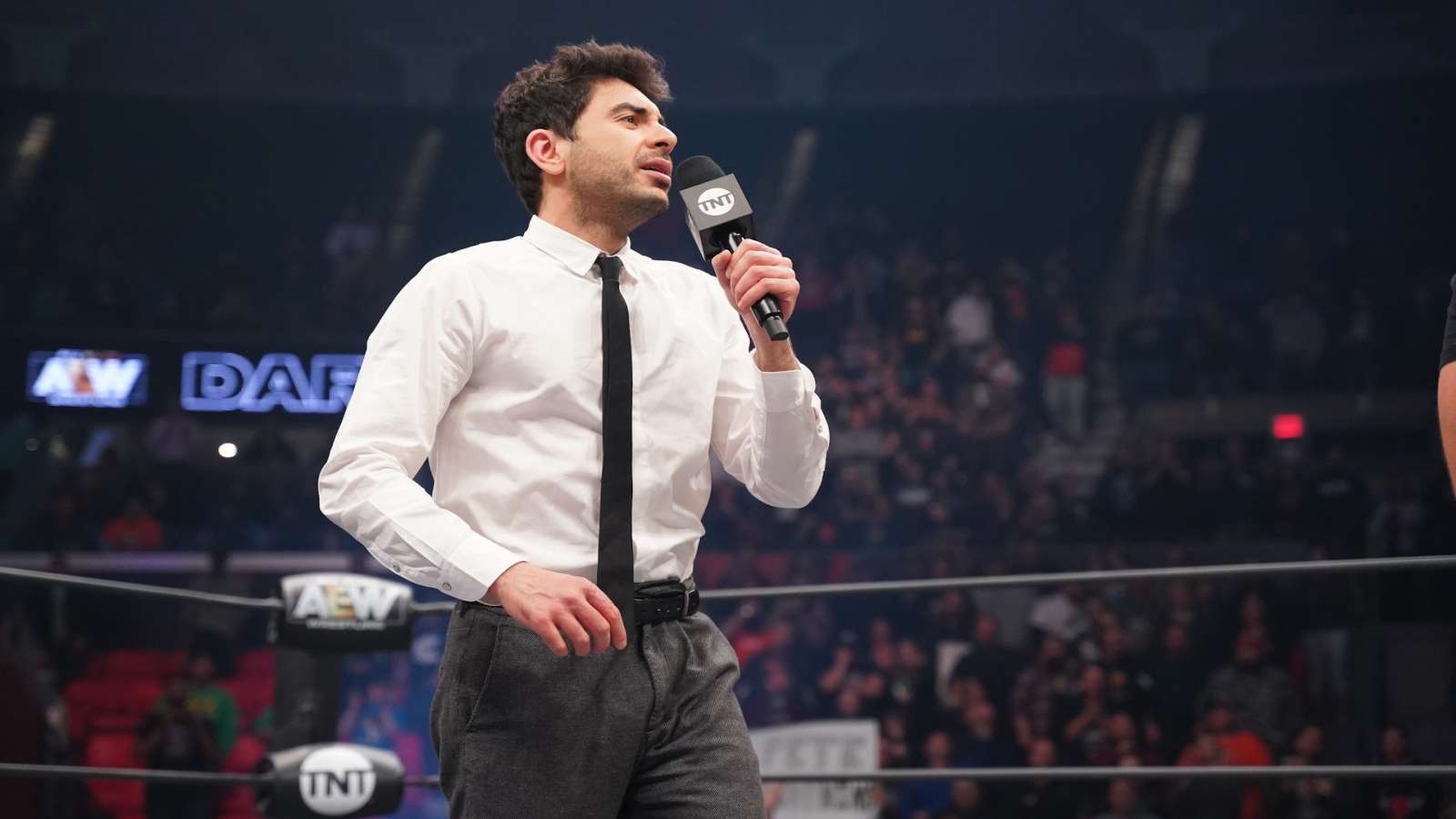 AEW President and CEO Tony Khan recently made an appearance on Rasslin' with Brandon F. Walker, where he talked about how the company's Battle of the Belts special will take place on a quarterly basis on TNT.
This is what Tony Khan said:
"They will be Saturday night quarterly specials. Saturday night fight night in prime time. They will all be an hour at 8pm. It was something that along with the move to TBS, I was talking to TNT, and we had something really great going with TNT, in addition to TBS. They love Rampage. Rampage has been such a hit and it's exceeded all our expectations. We had a great lift in ratings at the end of the year thanks to some great wrestlers and some great wrestling. Now Rampage is still on TNT on Friday nights and Battle of the Belts is quarterly on TNT."
Tony Khan also talked about how huge surprises are coming to the company in 2022.
This is what Tony Khan said:
"I have some huge plans for 2022 that have been a long time in the making. Then I have some huge plans for 2022 to build a stronger, more diverse representation across the board. Nobody knows what it is yet, but I have a couple of really cool, exciting things that are going to be coming up in the next month or six weeks. It's going to be really good. It's been stuff that's been a long time planned. It's going to be awesome, but there's also going to be stuff that just kind of came up to be honest with you that's going to be pretty dope."
You can check out Tony Khan's comments in the video below:
Be sure to join our
WWE / AEW Discord server
and connect with other pro wrestling fans.
---