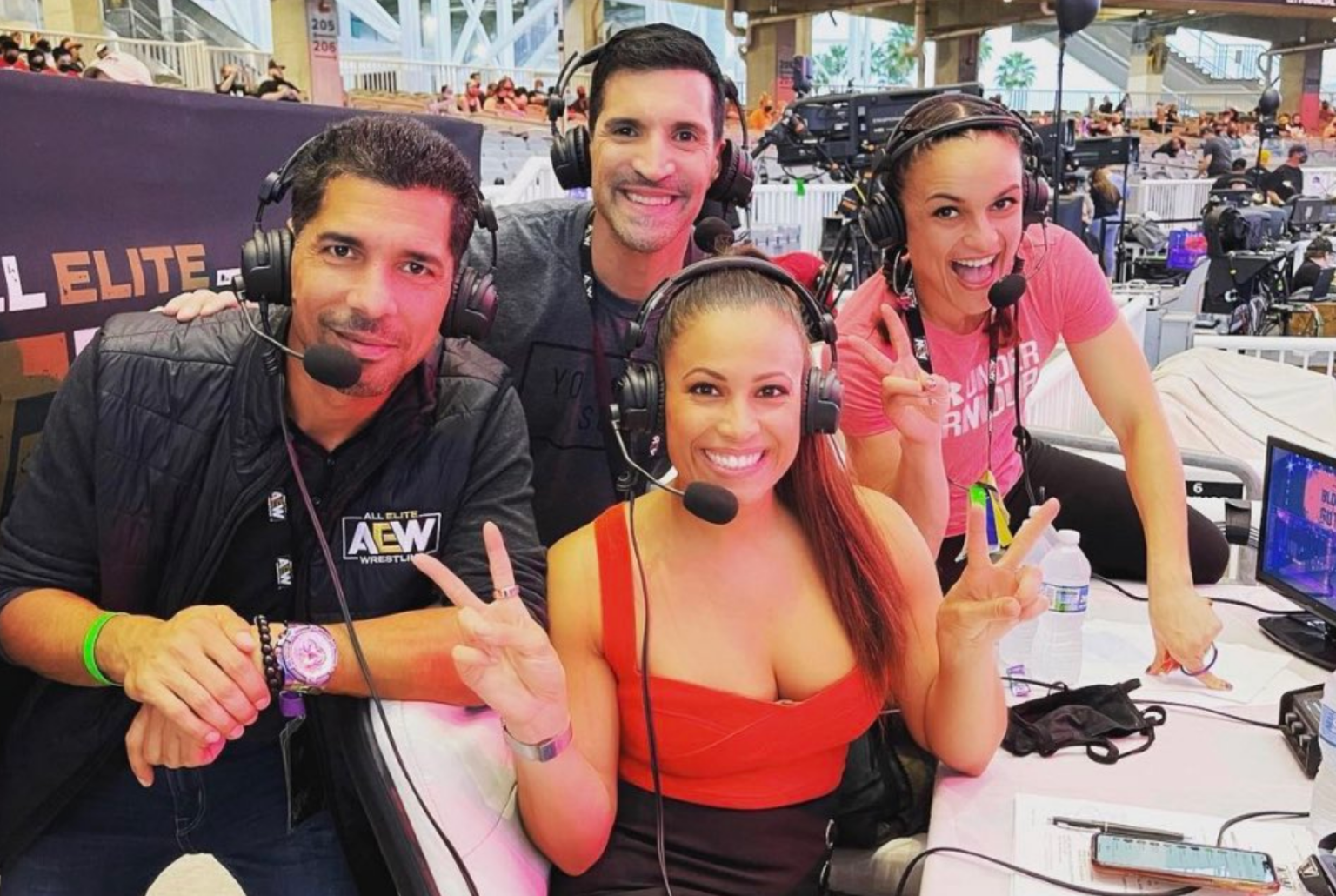 During this past Friday's episode of Dynamite, there was a Spanish feed, wherein AEW announcer Willie Urbina was caught on a hot mic mocking and making fun of AEW Women's World Champion Hikaru Shida in a racially insensitive tone.
It was revealed on social media that Alex Abrahantes asked Willie Urbina to translate the AEW Women's World Champion's promo for Spanish viewers on FITE TV. A conversation also took place where after AEW announcer Willie Urbina mocked Hikaru using a racially insensitive accent, AEW Star Thunder Rosa told him to "shut up," but Urbina still continued to mock Shida. Rosa would then tell Urbina that she will throw a pen at him if he doesn't stop, followed by Dasha Kuret admonishing Urbina to stop it and that he should not be mean.
From the conversation, it seemed that both Thunder Rosa and Dasha Kuret were really uncomfortable and disgusted with Urbina mocking Shida. This disgusting display by Urbina was followed by Tony Schiavone presenting Shida with a new title to celebrate her 377-day reign as the AEW Women's World Champion.
Due to the controversial and insensitive behavior by Willie Urbina, AEW quickly took action and fired the AEW announcer, according to PWInsider.com. As of this writing, Willie Urbina has not yet publicly apologized for his disgusting behavior. Since 2019, Willie Urbina has been doing the Spanish language commentary for All Elite Wrestling and he has even previously worked for IMPACT Wrestling.
You can check out the controversial audio below, along with the comments that caused Willie Urbina to be fired, as translated in English by Luis Pulido:
Alex Abrahantes: "Do Shida." (As in translate her promo)
Willie Urbina: Speaks incoherently using a stereotypical accent.
Thunder Rosa: "Shut up, holy crap!" (Laughs)
Willie Urbina: Continues on with accent.
Thunder Rosa: "I will throw the pen at you if you don't stop." (Said in a joking manner)
Dasha Kuret: "Stop it! You are mean." (Seemingly addressing Urbina, sounding crossed about it)
Los comentaristas en español de @AEW se han burlado del acento japonés de @shidahikaru durante la pausa publicitaria previa a su segmento en #AEWDynamite.

Esto es inaceptable @TonyKhan.

Por favor, haced RT para que lo vea la gente. pic.twitter.com/K6TYCZJwLY

— Miguel Uceda (@MigUceda) May 29, 2021
Be sure to join our
WWE / AEW Discord server
and connect with other pro wrestling fans.
---