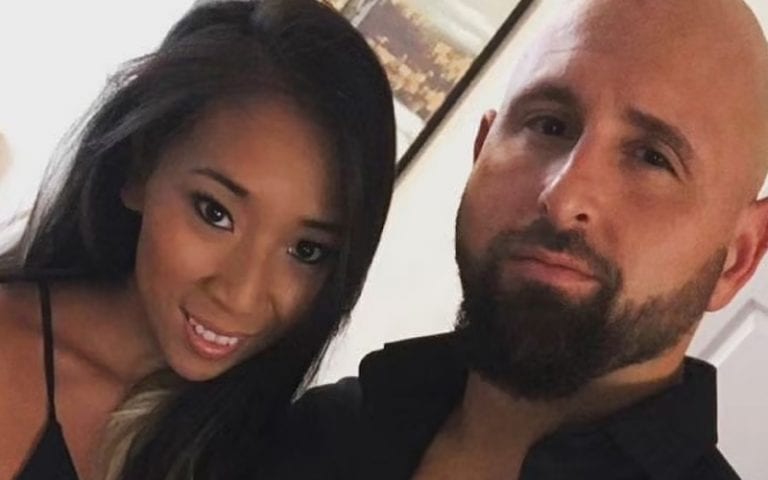 AEW and IMPACT star Karl Anderson has been accused of cheating by his wife.
In a tweet put out by Karl Anderson's wife Christi Allegra, Christi claimed that she received a strange phone call from her husband at 3am the previous morning. In the call, Anderssluton was heard being jovial with a group of women.
Husband's phone accidentally called me at 3 am and woke me up and I heard a lot of commotion in the background and girls laughing. He doesn't want to tell me the truth of what happened. Who saw him and what did he do in Jacksonville till 3 am?
Anderson is currently in Jacksonville, Florida for tonight's episode of Dynamite and will remain there for the Double or Nothing weekend. As of yet, Anderson hasn't publically responded to his wife's claims. However, Allegra has continued to be critical of her husband on social media.
In a follow up tweet, she claimed that Karl Anderson suffers with a drinking problem.
Of course I know what he really did! The real matter is that he has a drinking problem that he won't admit and refuses to get real help. Maybe you all can help! Alcoholism really tears families apart and sometimes you gotta go extreme like this to save someone.
Unfortunately, this isn't the first time that Anderson and Allegra have aired their relationship issues in public. Back in October 2020, Allegra publically shamed Anderson for cheating on her and for being a distant father to their four children. In an Instagram post, she claimed:
Not only after getting caught being unfaithful, you call your wife and mother of your 4 kids a sl*t. You're fake as hell. The life I've dealt with all these years. My kids are huge sacrifices of my own happiness. Thought I could live thru it but I need to reevaluate my life.
And in a particularly bold move, Christi defaced Anderson with marker pen after he passed out from heavy drinking. Christi then posted the image online.
After this incident, Christi posted a series of text messages from her husband in which he called her a 'sl*t,' amongst other things.
Karl Anderson has been very vocal about his love for his wife over the years, leading many people to think that their multiple dramas could be them working their fans. While Anderson (along with partner Luke Gallows and NJPW mainstay Rocky Romero) often employ strange marketing tactics for their Talk N' Shop podcast and Talk N' Shop A Mania shows, it seems unlikely that Anderson would go to such lengths as this.
Karl Anderson is not set to compete on tonight's episode of Dynamite or the Double or Nothing PPV this weekend.
Be sure to join our
WWE / AEW Discord server
and connect with other pro wrestling fans.
---