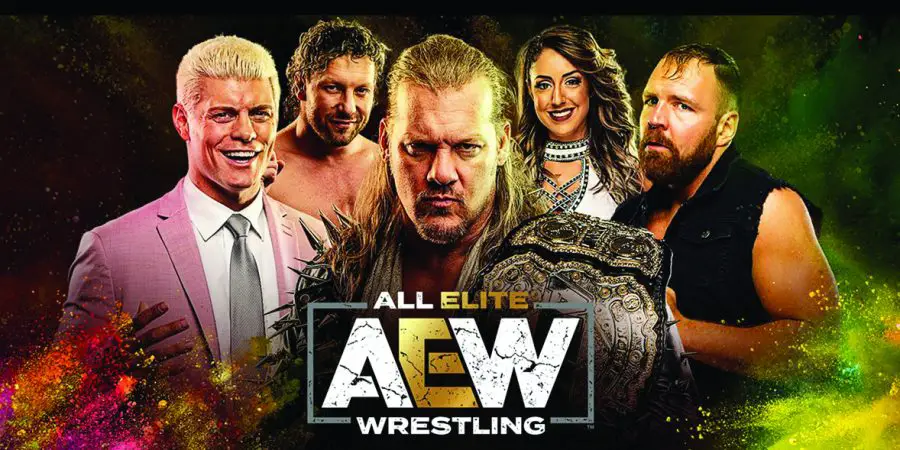 Cody Rhodes announced via Twitter that AEW will be teaming with the Salvation Army for a donation drive at Night 2 of Fyter Fest.
AEW and Salvation Army set to tag
The AEW outreach team will be teaming specifically with the Texas branch of the Salvation Army for the event announced.
William Booth started the Salvation Army back in 1865; he was a Christian minister who decided to branch out from the life he had originally thought to have wanted as a traditional minister with the church and instead he preached in the streets, teaching the sick, the poor and those that had fallen on hard times. The organization only grew from there. The mission statement on their website reads:
"The Salvation Army, an international movement, is an evangelical part of the universal Christian Church. Its message is based on the Bible. Its ministry is motivated by the love of God. Its mission is to preach the gospel of Jesus Christ and to meet human needs in His name without discrimination."

via salvationarmyusa.org
Not to worry; the history lesson is over.
Cody announced that members of the AEW roster would certainly be on hand and they would be bringing old gear that has apparently been worn and/or used in the ring.
AEW isn't the first wrestling company to partner with the mission/charity, as Ring Of Honor partnered with them a little while back for the #ROHSTRONG initiative.
Rey Fenix teases return
The Wrestling Observer Newsletter has reported that Fenix has hinted that he is in fact ready to return.
In an article by Wrestling Inc, it was stated that Rey had injured his groin and was suffering from the effects of that injury for some time. His last appearance was in April during a match on Elevation.
The article also went on to say that Penta and Fenix will be defending their tag titles that they hold at Lucha Libre AAA Worldwide.
Groin injuries are common in athletes who do quite a bit of jumping, which Rey certainly fits that bill, as so many Lucha wrestlers do, or all high flyers, that is. According to Web MD, groin pulls are like burns in the sense that they are separated into degrees…1st, 2nd, 3rd…3rd being the worst. Apparently, they heal on their own if enough time is given.
A groin injury can be pretty serious. Bret hart battled one during his last stint in professional wrestling, and before his concussion that he suffered at the hands of Bill Goldberg during his run at WCW. A groin injury can lead to other problems if the time necessary to properly heal is not given, but his return to AEW seems to be imminent and his title defense alongside his brother, Penta is definite it would seem, whether he's fully healed or not.
We just hope that he's well enough to return and no further damage befalls him, as AEW without Fenix seems bleak indeed.
Be sure to join our
WWE / AEW Discord server
and connect with other pro wrestling fans.
---